kisui Berlin Collection
Jua – Simple dress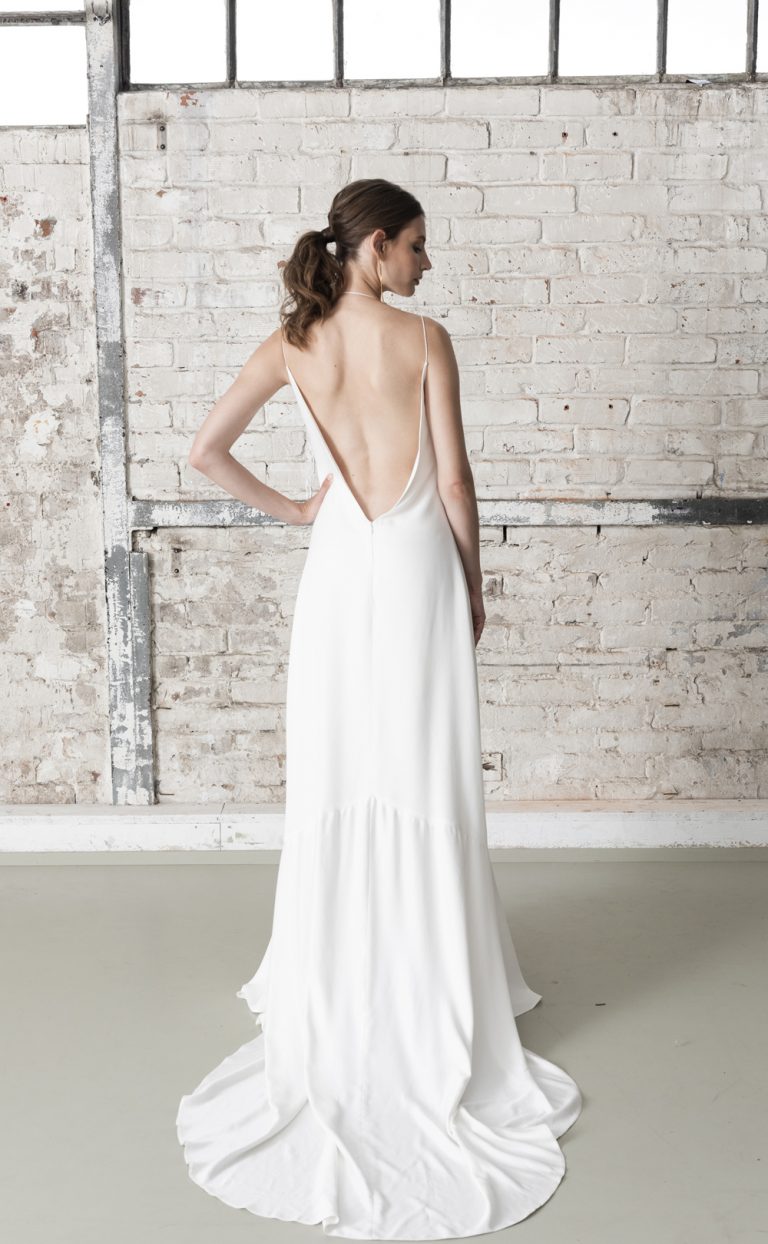 Details: Jua – Simple dress
Jua – Simple dress
The Jua dress is made of a wonderfully soft viscose-silk blend that feels incredible against the skin. It has a straight cut and a mega sexy low back neckline. The neckline is decorated with delicate ribbons that lead into the spaghetti straps.
Towards the hem, Jua has incorporated a step that gives the fabric more volume and a beautiful soft drape. The step ends in a small train at the back, visually lengthening the legs.
With its pure and casual look, it is the perfect dress for a relaxed wedding.
Jua is Made-in-Germany.