kisui Berlin Collection
Kya – Simple Dress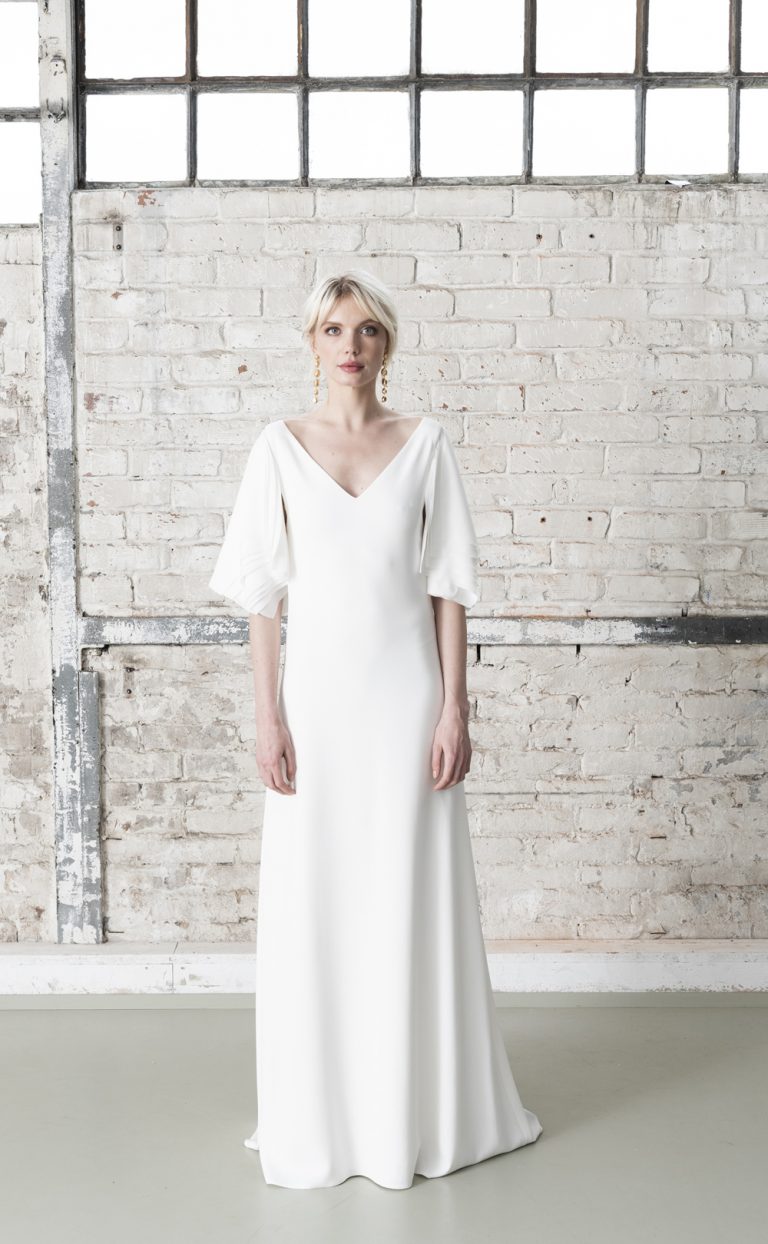 Details: Kya – Simple Dress
Kya – Simple Dress
The Kya dress is made of a modern viscose stretch material. It is cut slim and in a slight A-line. The very low back neckline is mega sexy and the shoulder area is emphasised by inserts with a golden button.
Particularly exciting about the wedding dress Kya are the elaborate multi-layered sleeves. They are made from a modern recycled PET material and sewn on in tiered flounces that move beautifully.
With its pure and casual look, it's the perfect dress for a relaxed and urban wedding.
Kya is vegan and made-in-Germany.