kisui Berlin Collection
Luele Topper & Luele Skirt – Short Two Piece Set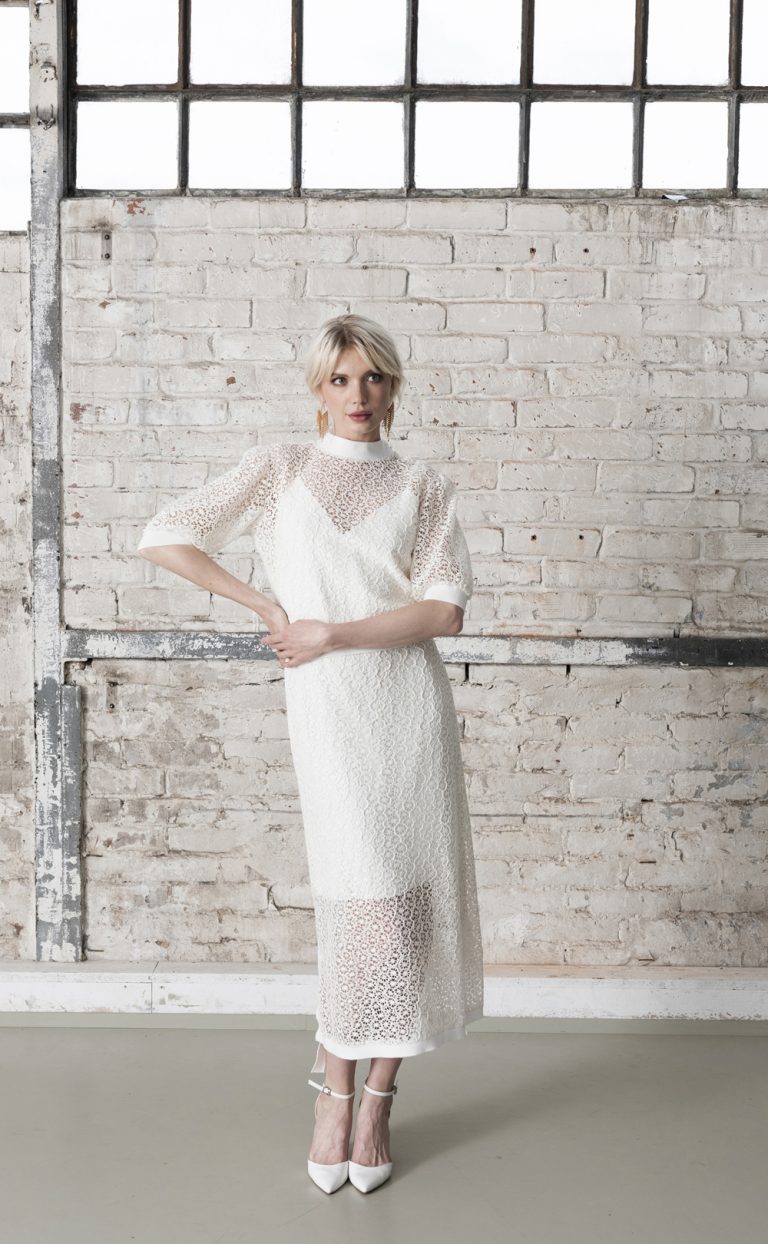 Details: Luele Topper & Luele Skirt – Short Two Piece Set
Luele Topper & Luele Skirt – Short Two Piece Set
The Luele combination is made of French lace with a graphic pattern.
The topper is cut loose and has short sleeves. The round neckline is trimmed with a knitted waistband, as are the waist and cuffs. The bridal jumper is not lined and our model is wearing our Tansila Top underneath in the photo.
The short skirt Luele Skirt is straight cut and made of the same lace. The waist and hem are trimmed with a knitted waistband, which also adorns the slits at the sides. It is partially lined to be opaque but still show plenty of lace.
A modern civil wedding look that you can later wonderfully recombine and incorporate into your everyday fashion so that you can experience many more beautiful moments in it.
The Luele Topper and Luele Skirt are vegan and made in Germany.