kisui Berlin Collection
Makene Skirt – Skirt made of tulle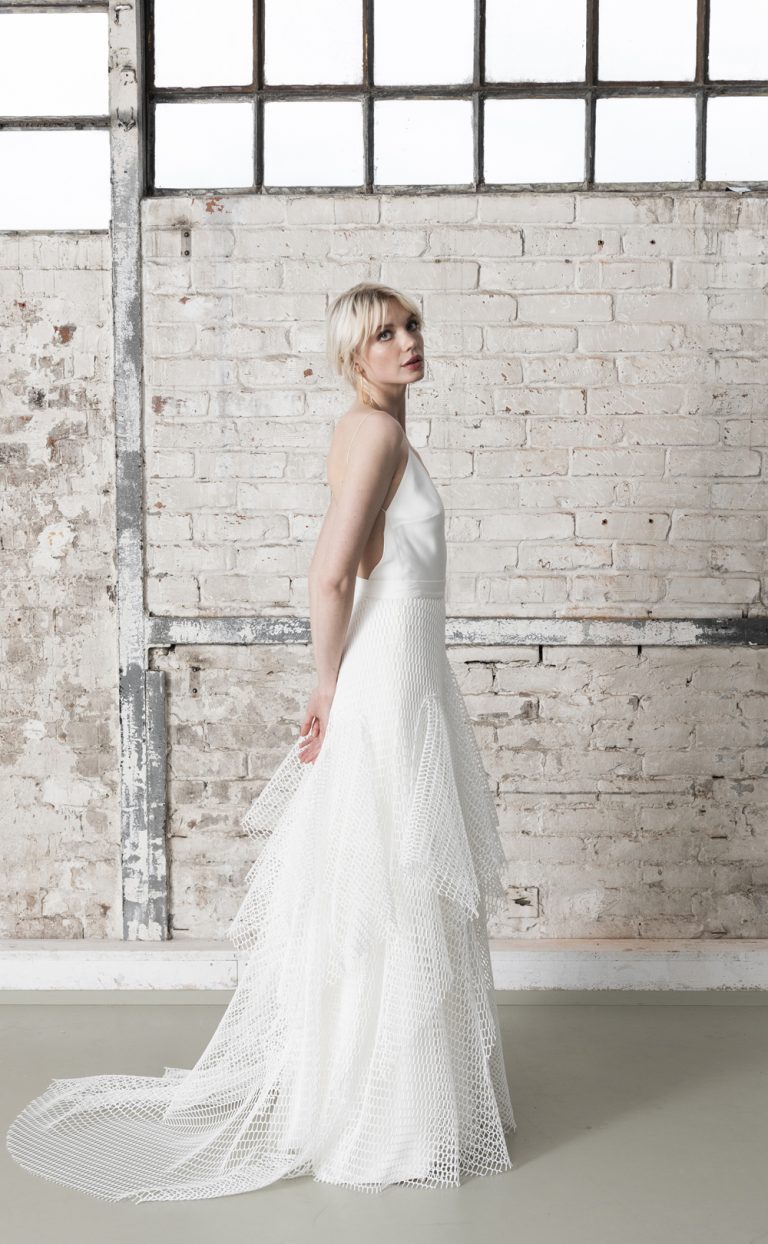 Details: Makene Skirt – Skirt made of tulle
Makene Skirt – Skirt made of tulle
The Makene skirt is made of a modern coarse-meshed tulle. Individual flounces create an exciting volume and the waist is beautifully accentuated with a wide waistband.
The skirt is lined with a very light soft tulle and is transparent when worn alone. It is worn in these photos of the model as an overlay skirt on our simple Ama dress. However, you can let your style run wild and wear the modern tulle skirt over our short jumpsuit Gwendolin or our dress Josie to create your bridal look.
Makene Skirt is vegan and made in Germany.