kisui Berlin Collection
Neema Dress – Lace dress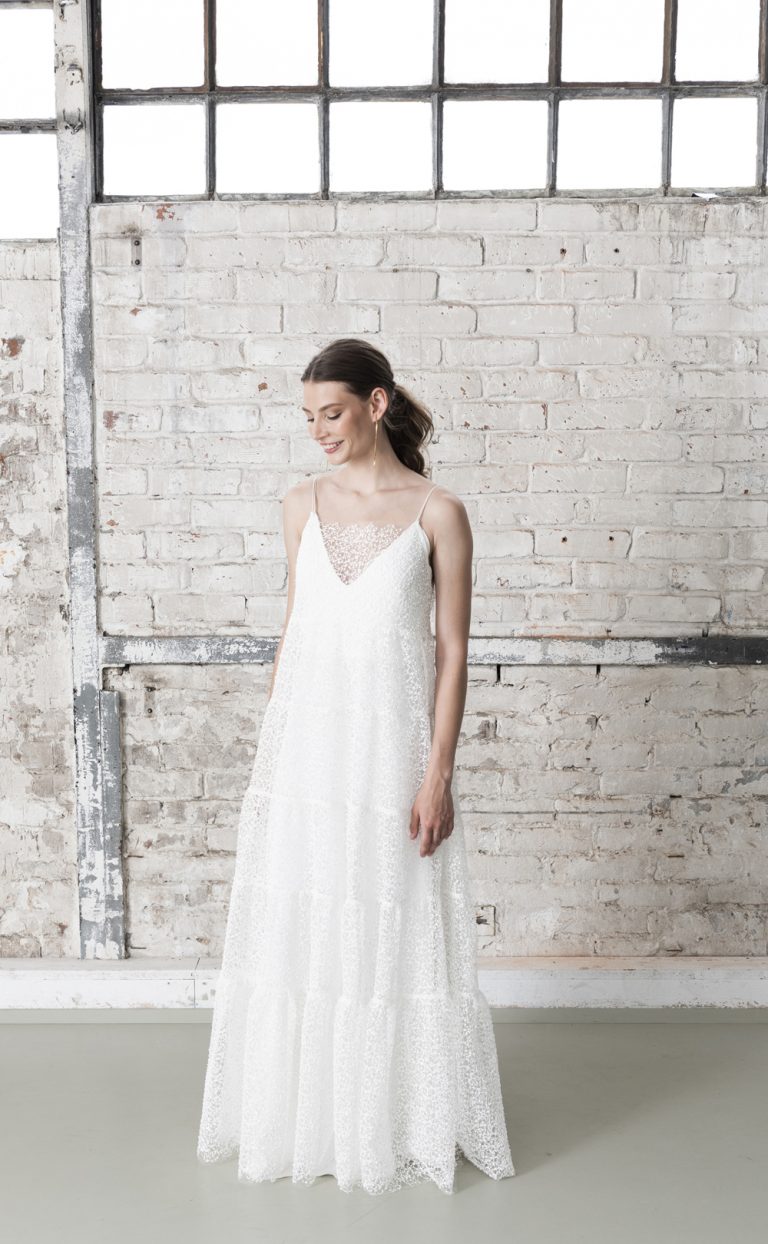 Details: Neema Dress – Lace dress
Neema Dress – Lace dress
The dress made of French lace is loosely cut and made of several tiers. The volume is created by delicate ruffles and gets wider towards the bottom. A beautiful lace border adorns the straight cut neckline and the entire hem. Spaghetti straps provide support.
The Neema Dress is worn in these photos of the model as an overlay dress on our simple Ama dress. However, you can let your style run wild and wear the pure lace dress over our short jumpsuit Gwendolin or our dress Josie.
Neema Dress is vegan and made in Germany.