kisui OUI Collection
Wedding Dress: Style Lace Flower Nude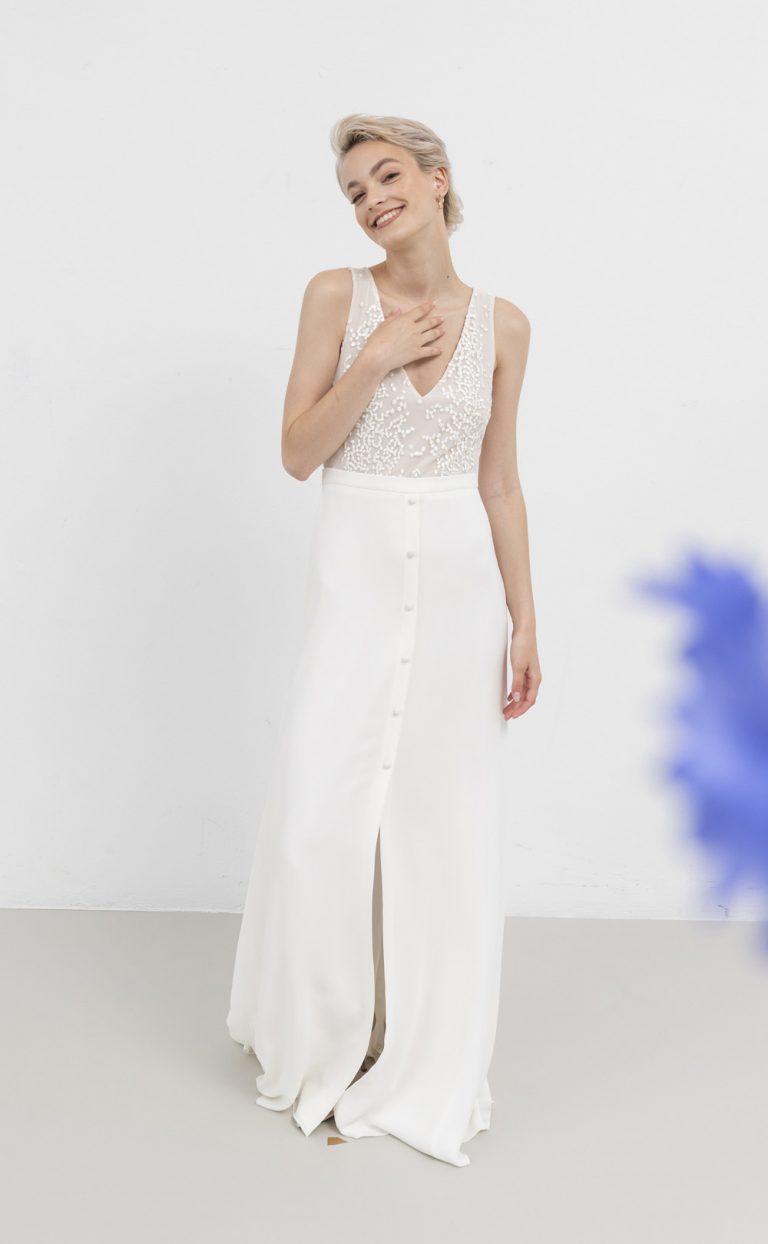 Details: Wedding Dress: Style Lace Flower Nude
The Lace Flower Nude wedding dress is a modern elegant wedding dress with vintage elements.
The bodice has a high neckline and is made of a floral French lace. The shoulder area and the back are made of skin-coloured tulle and are therefore almost invisible.
A beautiful lace border frames the entire top and extends past the waist. This creates a very beautiful transition to the skirt.
The skirt part is in vintage style. A slit in the front makes the dress sexy and romantic at the same time. Covered buttons complete the design of the Lace Flower Nude Dress.
The matching lace jacket is mega modern. It is buttoned onto the dress at the shoulders and creates a completely new and modern look. The sleeves are cut like balloons and end in a cuff. In the back it closes at the neck to create a new back neckline.
The Lace Flower Nude wedding dress is vegan and made in Germany.
Found your Dress?
Get in touch with us or find a store to try on Wedding Dress: Style Lace Flower Nude!