kisui OUI Collection
Ayodele – Wedding dress with lace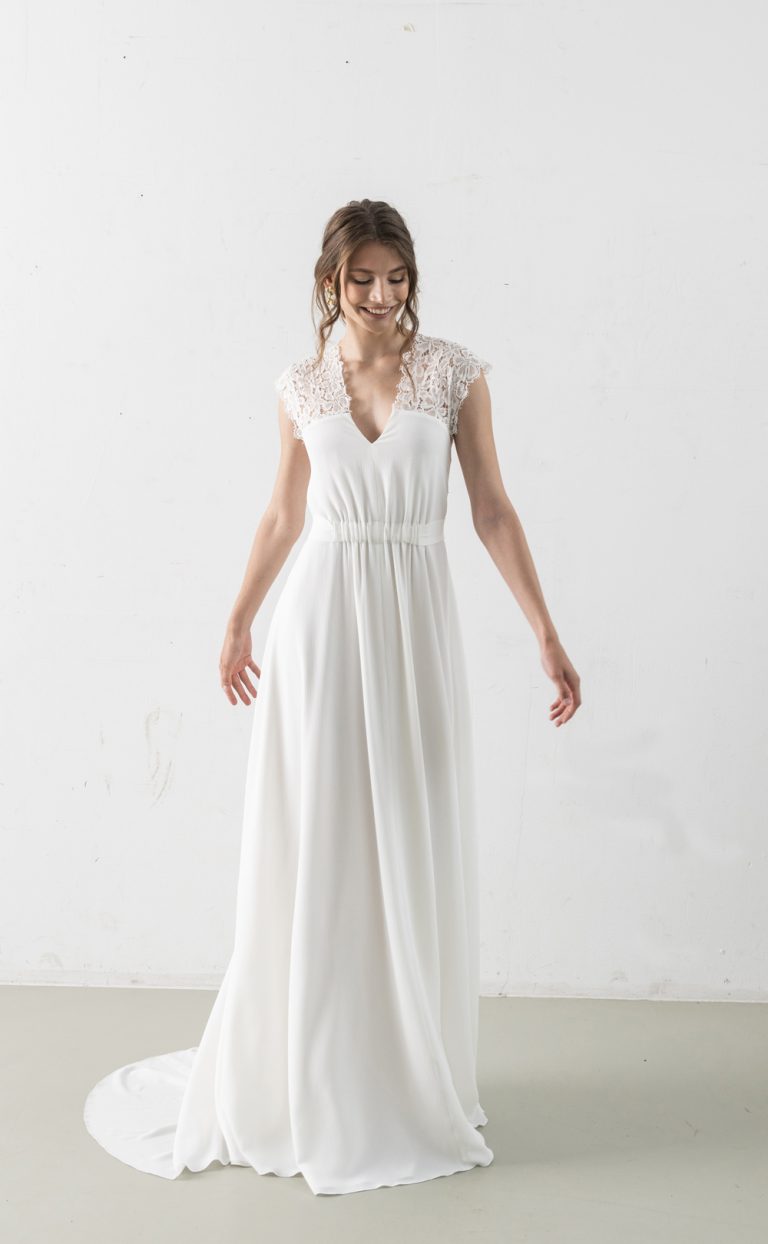 Details: Ayodele – Wedding dress with lace
Ayodele – Wedding dress with lace
The flowing wedding dress Ayodele is made of a lightly creped fabric. The straps are decorated with a beautiful floral cotton lace from France. The dress is partially gathered at the waist.
The back is free and beautifully framed by the dress. A ribbon at the waist accentuates it and is tied into a romantic bow at the back.
With its pure, casual and slightly romantic look, it is the perfect dress for a relaxed garden wedding.
Ayodele is vegan and made-in-Germany.