kisui Berlin Collection
Wedding Dress: Style Macra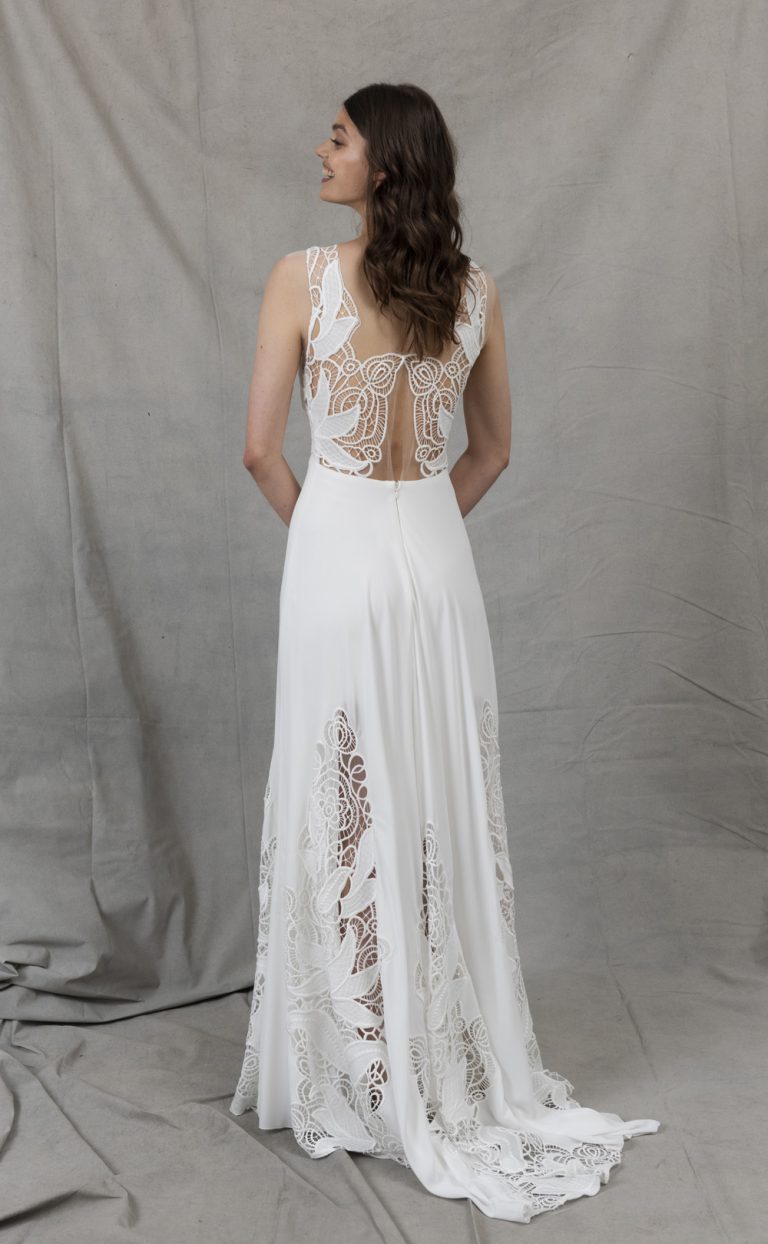 Details: Wedding Dress: Style Macra
The Macra wedding dress in boho style is a super beautiful combination of modern and romantic.
The top is completely covered with a beautiful coarse macramé lace and is high necked.
The back of the boho wedding dress is beautifully crafted from the same lace and still shows a lot of skin.
The lace top is combined with a wide skirt part that shows godets of the macramé lace. To make the beautiful lace even more visible, the lining is slit under the godets to create a modern transparency.
The georgette of the dress is woven from recycled PET bottles. Sustainable can be so beautiful!
The dress is partly made from recycled materials and is made in Germany.