kisui Berlin Collection
Wedding Dress: Style Neema Bordure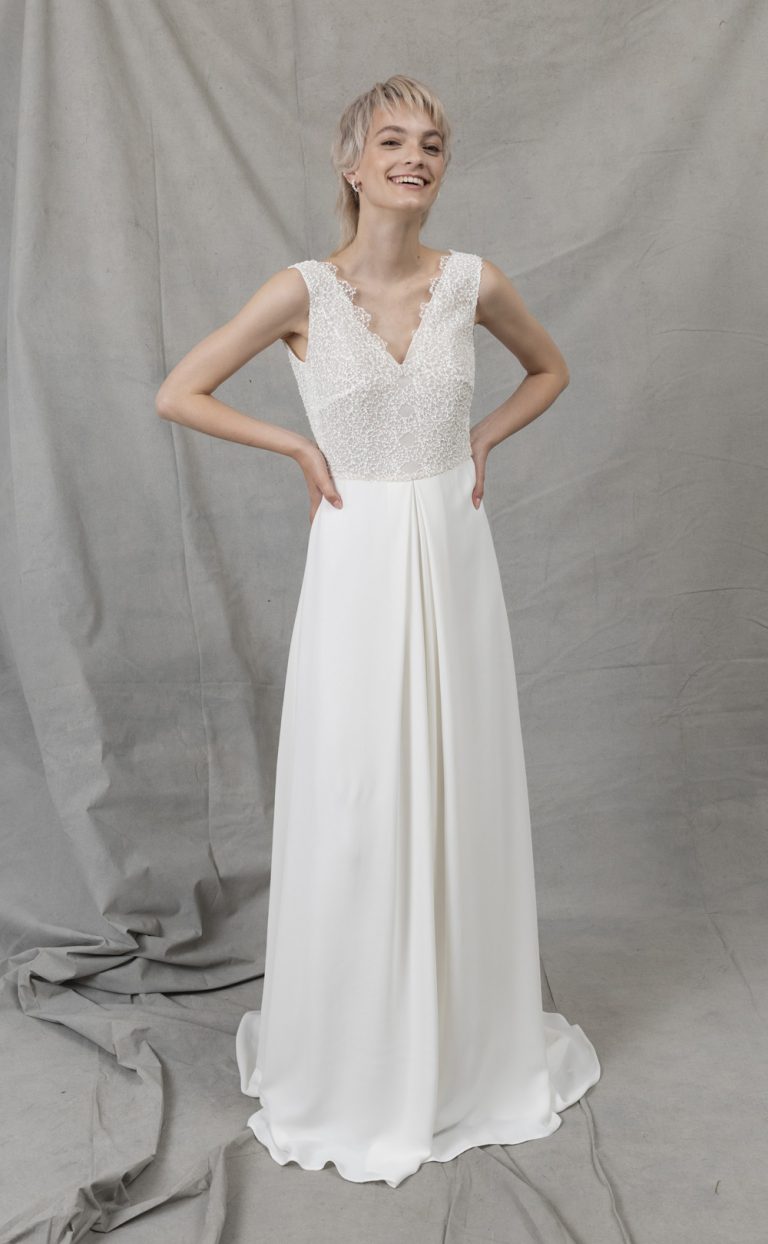 Details: Wedding Dress: Style Neema Bordure
The Neema Bordure wedding dress is a modern wedding dress with French lace.
The top of the dress is covered with lace in a delicate 3D look and has a beautiful lace border at the V-necklines, centre front and back. The delicate tone of the top looks beautifully fine against the skin.
The smooth skirt is draped with large pleats towards the centres, so the skirt stays wonderfully flowing but still has a very nice volume. It ends in a train.
You can wear the Neema Bordure wedding dress on its own, or combine it with our Garden Flowers belt for a more romantic look. An ultra-modern combination is our Garden Flowers or Neema harness. A mega cool bridal look that is sure to surprise everyone!
The Neema Bordure wedding dress is vegan and made in Germany.