kisui OUI Collection
Wedding Dress: Style Ornament Getti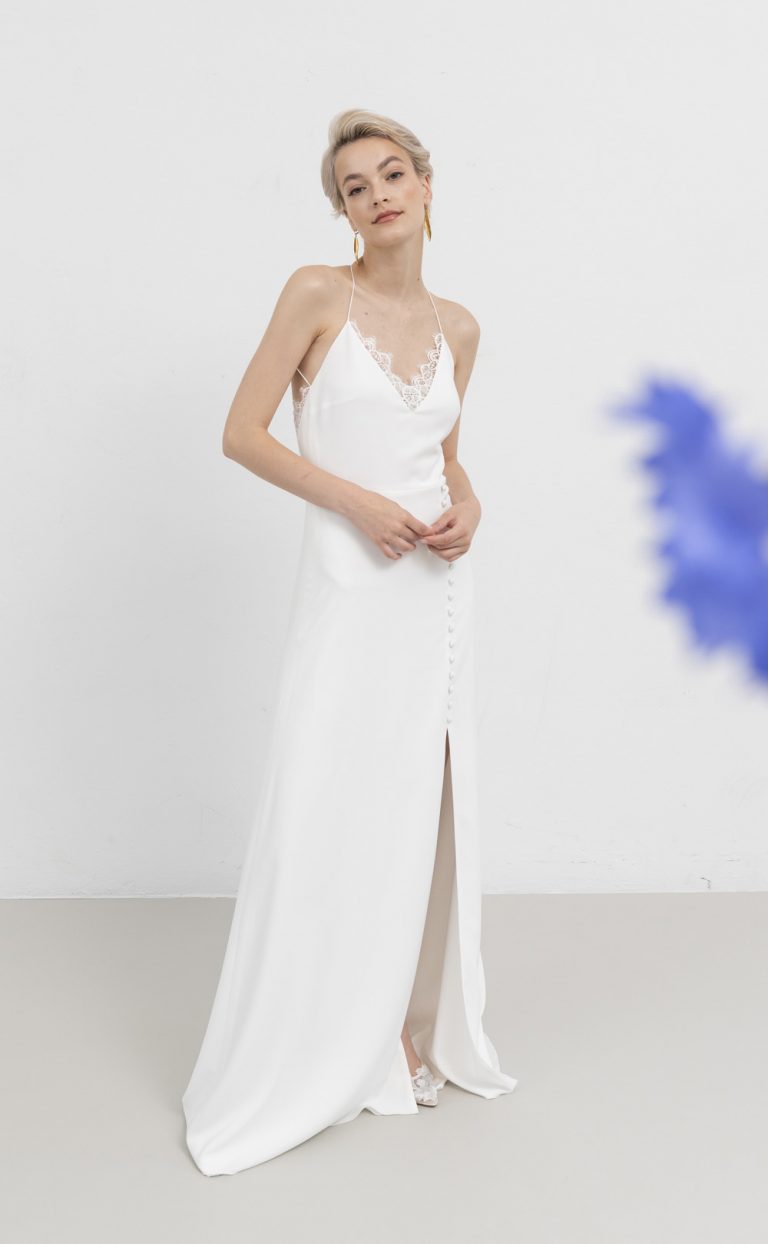 Details: Wedding Dress: Style Ornament Getti
The wedding dress is a modern wedding dress with vintage elements.
The bodice has a V-neckline decorated with a pretty lace border. Delicate spaghetti straps meet at the neck in the back to create a beautiful sunray detail. The back is also decorated again with the beautiful lace border in the waist area.
The skirt part is in vintage style and cut straight and figure-hugging. A slit on the side makes the dress sexy and romantic at the same time. Covered buttons complete the design of the wedding dress Ornament Getti.
The wedding dress Ornament Getti is vegan and made in Germany.