kisui Berlin Collection
Wedding Dress: Style Zola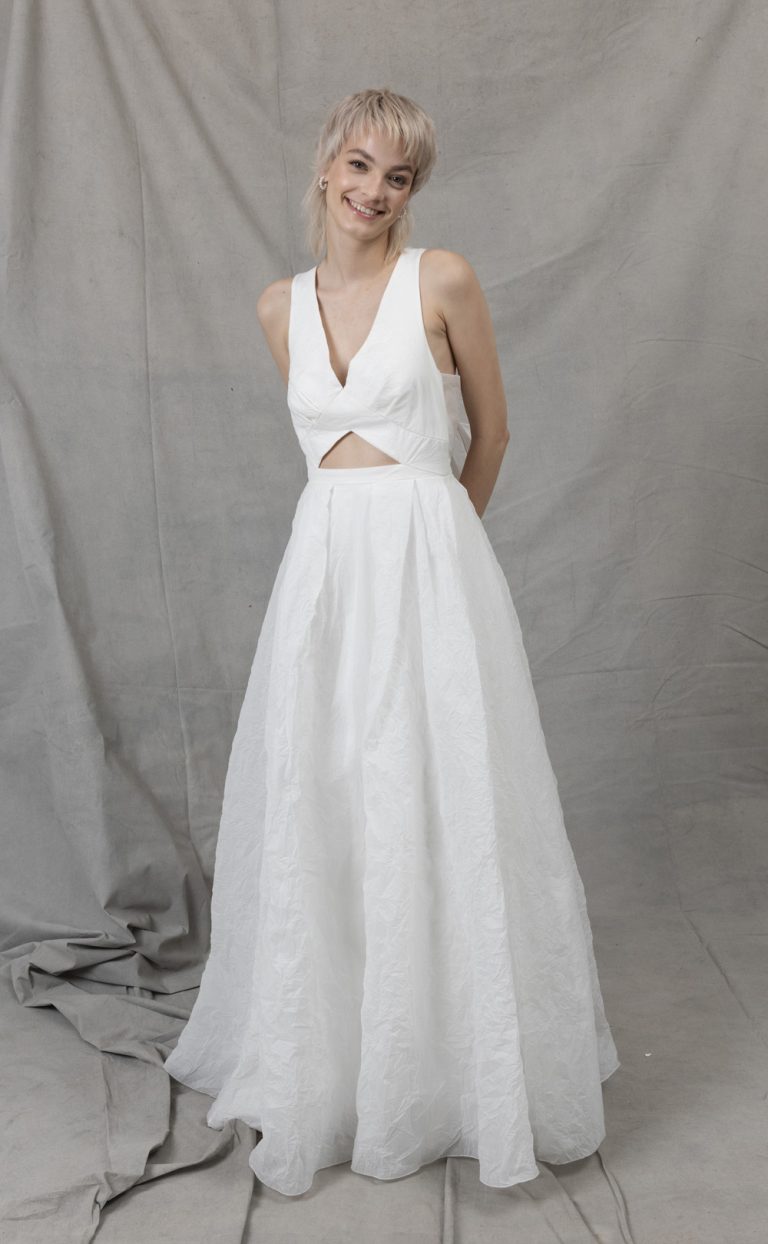 Details: Wedding Dress: Style Zola
The Zola wedding dress is made from a modern stretch material with a papery feel and crinkle look. The volume is enhanced by the pleats in the skirt, creating a beautiful, wide A-line.
The front shows a modern cut-out and gives a sexy detail to this modern wedding dress.
At the back there is a wide ribbon that you can drape into a nice big bow, for which the fabric is just wonderful. But even without the bow, the back has a special cut.
Other models made from this special fabric are our Zola Topper and our Zola Skirt.
The wedding dress Zola is vegan and Made-in-Germany.