kisui Berlin Collection
Bridal Two-Piece: Style Georgie Top + Georgie Skirt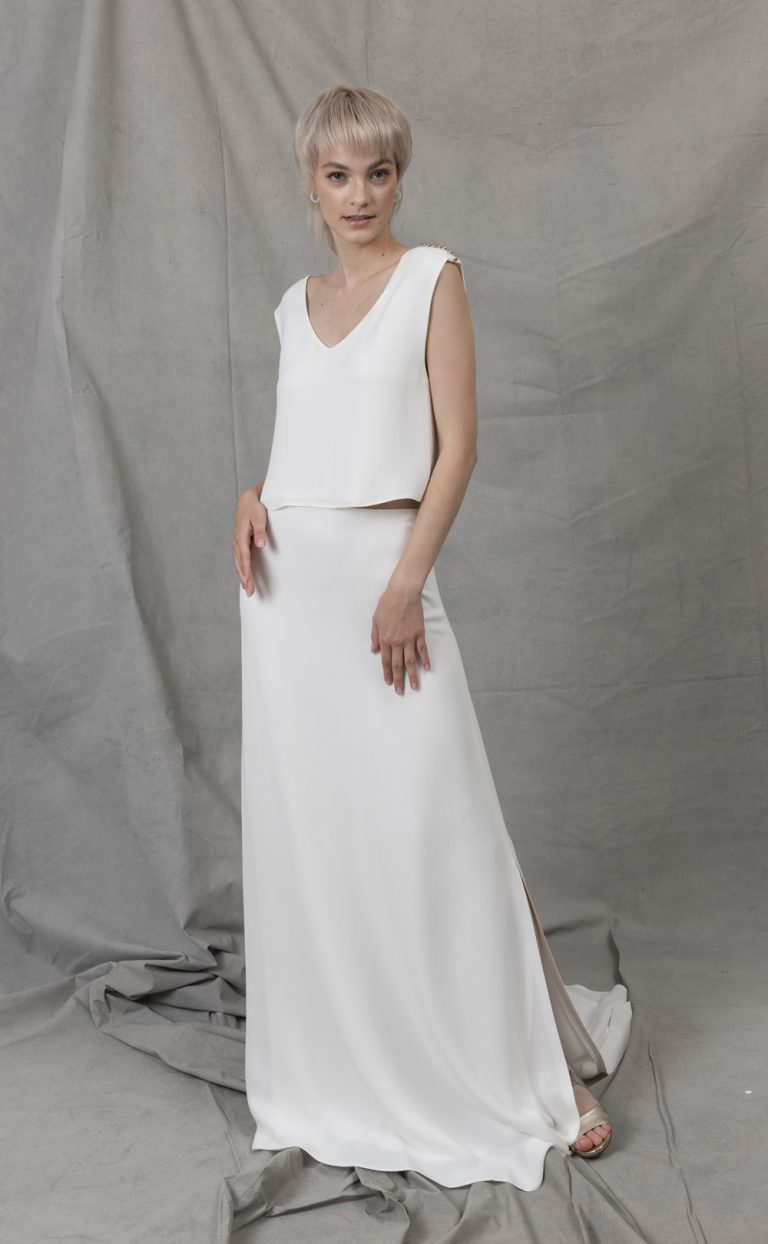 Details: Bridal Two-Piece: Style Georgie Top + Georgie Skirt
The two-piece Georgie Top and Georgie Skirt is a modern combination in a pure and elegant bridal look.
The bridal top is simple, with a V-neckline at the front and back. It is cut loose and casual.
Small golden buttons are attached to the shoulders. You can wear it plain (photo 1 and 2) or with a cape scarf made of finely pleated georgette. The cape scarf is simply fastened to the shoulders with the buttons and can be removed at any time. It can fall open and blow lightly in the wind or be elegantly held together with a loose knot (photo 3).
The bridal skirt Georgie is made of the same material and has a straight cut. It has two side slits and ends in a train.
You can also combine the top with our other skirts and wear it later with summer outfits or chic occasions.
The skirt also goes perfectly with our Million Dots top or our Flower Lace lace top.
Its clarity means you can combine this two-piece in a variety of ways. Other possible capes are our romantic Lace Cape made of French lace or our slightly shiny Shiny Flower Cape.
The two-piece is made in Germany.