kisui Berlin Collection
Harness: Style Abra Volant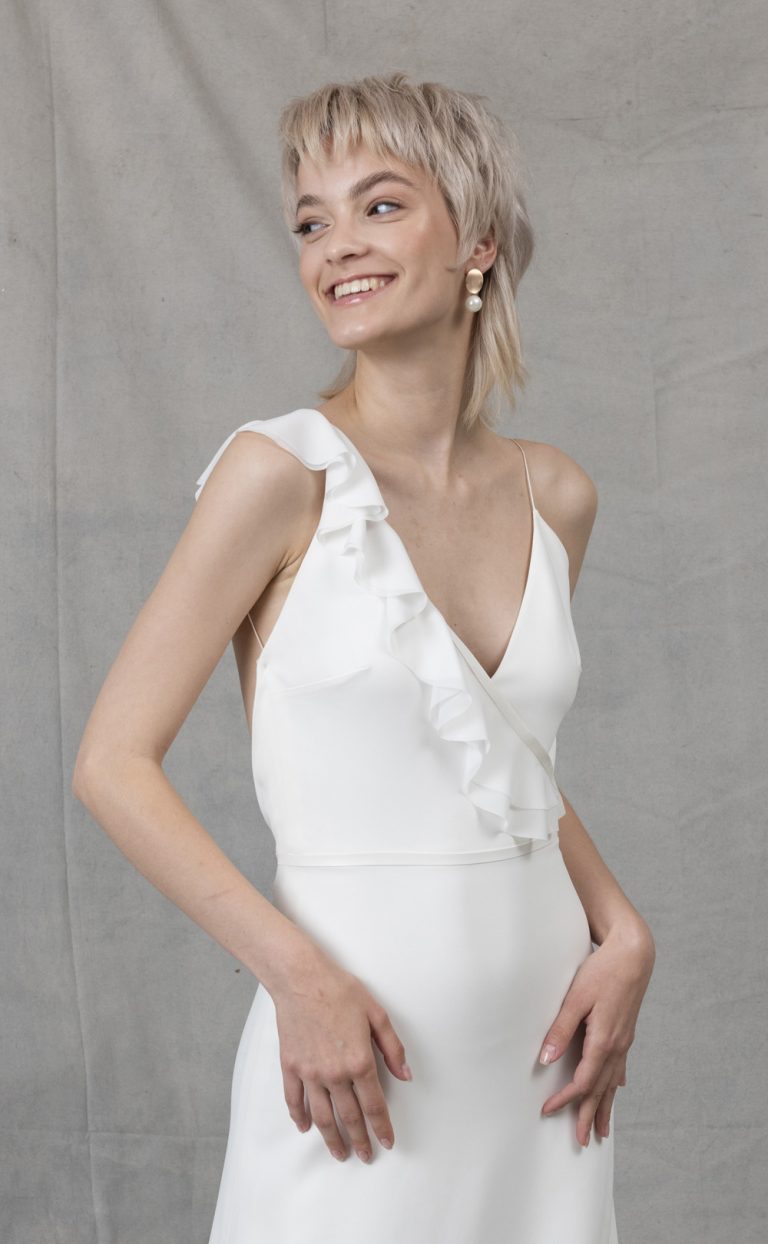 Details: Harness: Style Abra Volant
The Harness Abra Volant is an ultra modern accessory to style your bridal look and create the wow effect! It is made of faux leather and has a romantic flounce made of georgette.
It runs asymmetrically with a flounce over the shoulder and along the waist. It is closed at the side with a rose gold hook (also available in gold).
The harness fits perfectly on pure dresses, such as Ama, or on simple jumpers and T-shirts, so that you can still style it after the wedding.
The harness is vegan and made in Germany.