kisui Berlin Collection
Harness: Style Garden Flower – roségold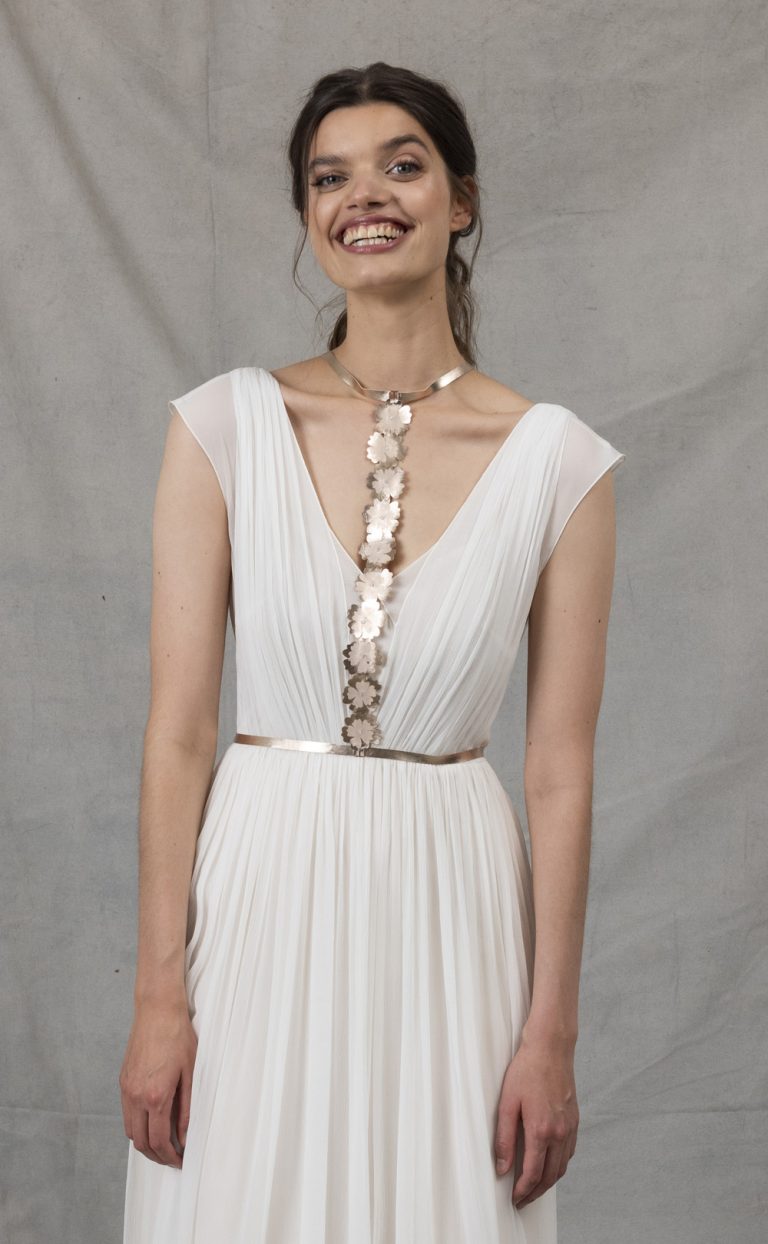 Details: Harness: Style Garden Flower – roségold
The Harness Garden Flower is an ultra-modern yet romantic accessory to style your bridal look and create the wow effect! It is made of faux leather in rose gold and has delicate flowers as decoration.
The faux leather straps set off the centre front and the waist. Some of them are particularly elaborate, embroidered with multi-layered 3-D flowers made of faux leather and organza. At the back, the ribbons run into a V-neckline. Sexy and romantic at the same time. It is closed in the back with a concealed hook.
The harness fits perfectly on pure dresses, like the Pure Chiffon Dress (like on the photos), our Ama or on dresses with modern lace, like Neema Bordure. But you can also style it on plain jumpers and t-shirts after the wedding.
The harness is vegan and made in Germany.
Also available in Ivory.