kisui Berlin Collection
Harness: Style Haiba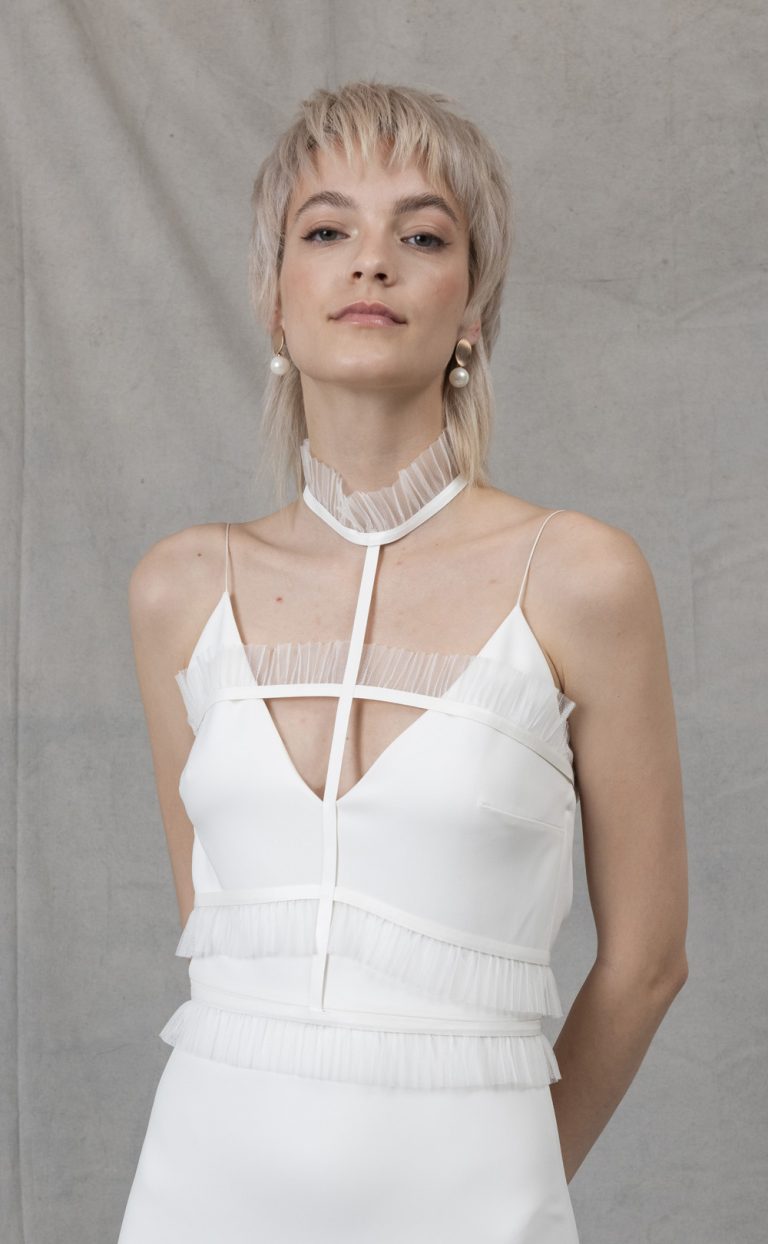 Details: Harness: Style Haiba
The Haiba harness is an ultra-modern accessory to style your bridal look and create the wow effect! It is made of faux leather in ivory and has ruffles of pleated French tulle.
It runs in three tiers across the torso and finishes close to the neck with a pleated ruffle as well. All the tiers are connected by a vertical faux leather band. It is closed in the back with several concealed hooks.
It fits perfectly on pure dresses like Ama or on simple jumpers and T-shirts, so that you can still style it after the wedding.
The harness is vegan and made in Germany.