kisui Berlin Collection
Lace Top: Style Flower Lace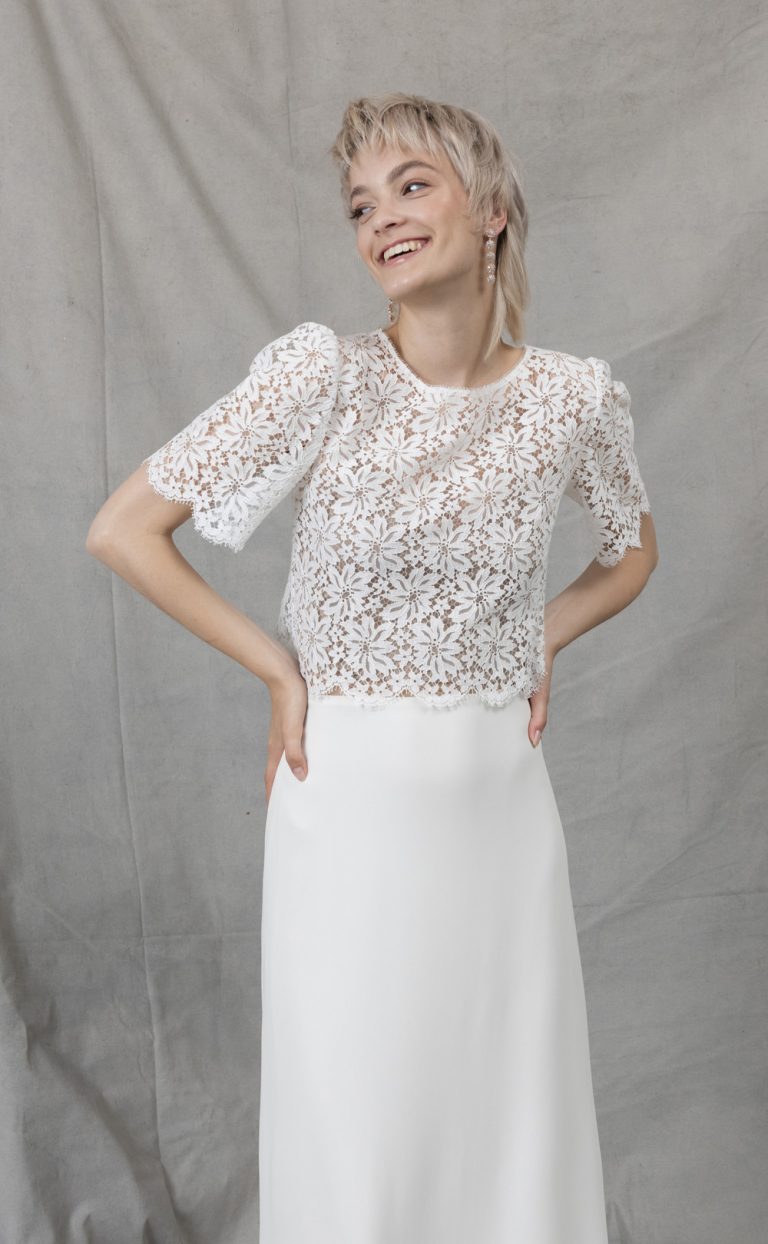 Details: Lace Top: Style Flower Lace
The Flower Lace top is made from romantic French lace. It features a modern floral pattern.
The top has an elegant round neckline edged with a fine lace border.
The slightly puffed sleeves and the waist end with a beautiful lace border.
You can wear the lace top with our skirts as a two-piece combination, such as our Georgie skirt (as in the photo) or it also goes perfectly with plain dresses, such as our Ama or our Josie.
The Flower Lace top is vegan and made in Germany.