kisui Berlin Collection
Lace Top: Style Macra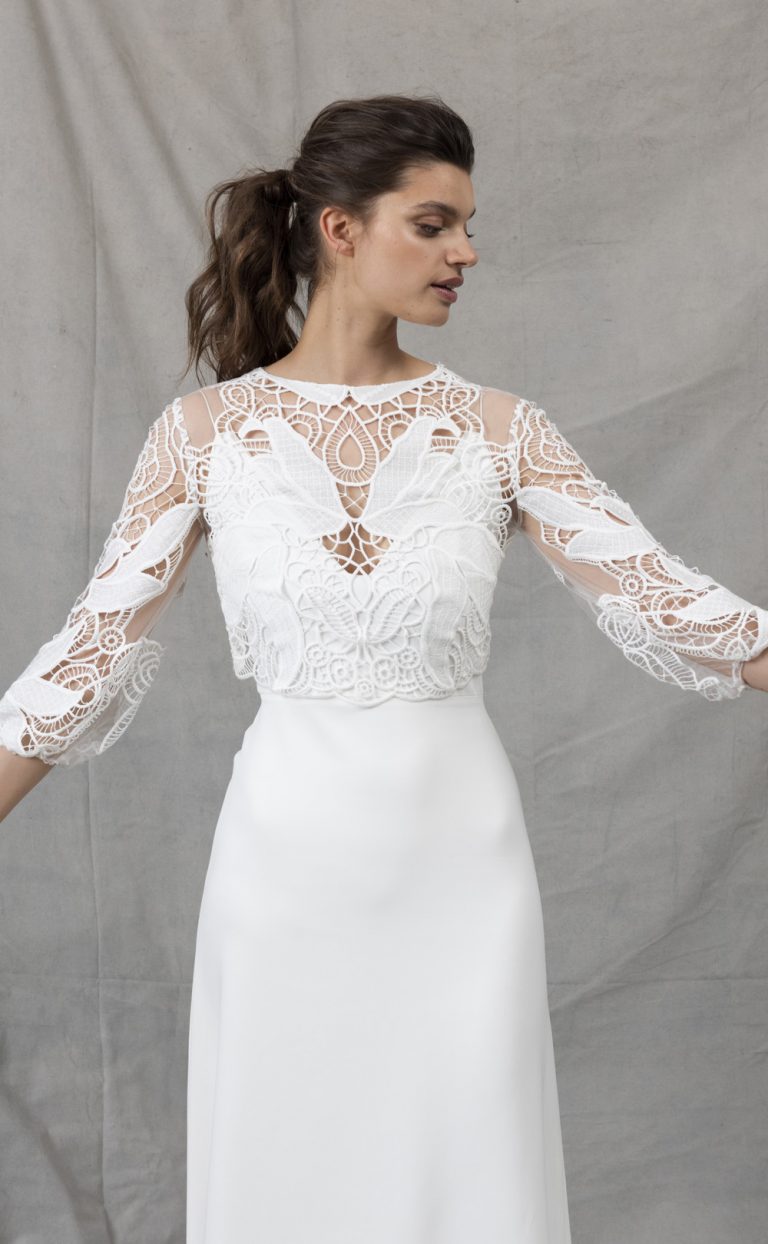 Details: Lace Top: Style Macra
The Macra lace top in boho style is a romantic top or jacket to complete your bridal look.
It is made entirely of a beautiful coarse macramé lace. Light puff sleeves make the pattern look especially beautiful.
The top is high necked but still shows a lot of skin. Your dress can also show through underneath and is not completely covered.
You can combine the lace top wonderfully with a simple dress, like our Ama or Josie (as in the photos).
Do you love macramé lace? Then take a look at our wedding dress Macra.
The Macra top is vegan and made in Germany.