kisui Berlin Collection
Top: Style Drip Love Jacket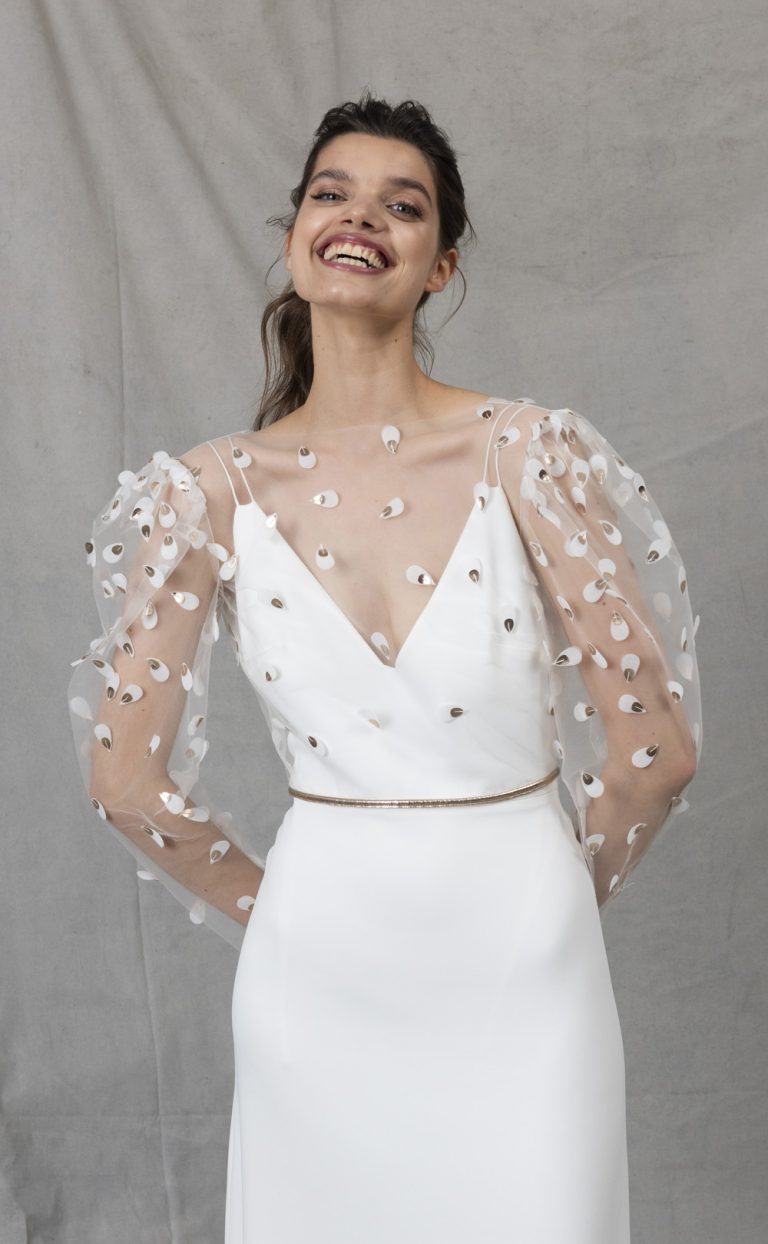 Details: Top: Style Drip Love Jacket
The Top Drip Love Jacket is a super beautiful, romantic bridal top or jacket with a modern club sleeve. It is embroidered with thousands of tiny multi-layered drops of faux leather and organza on fine tulle.
It is available in ivory or ivory and rose gold or completely rose gold.
The top is high-necked at the front and has a plunging neckline at the back. The waist is trimmed with a band of faux leather and closes in the back with a bow or knot.
It goes perfectly with plain dresses, such as our Ama or our Josie (as in the photos).
The Top Drip Love Jacket is vegan and made in Germany.