kisui Berlin Collection
Bridal Two-Piece: Style Osayi Top & Tansila Tree Skirt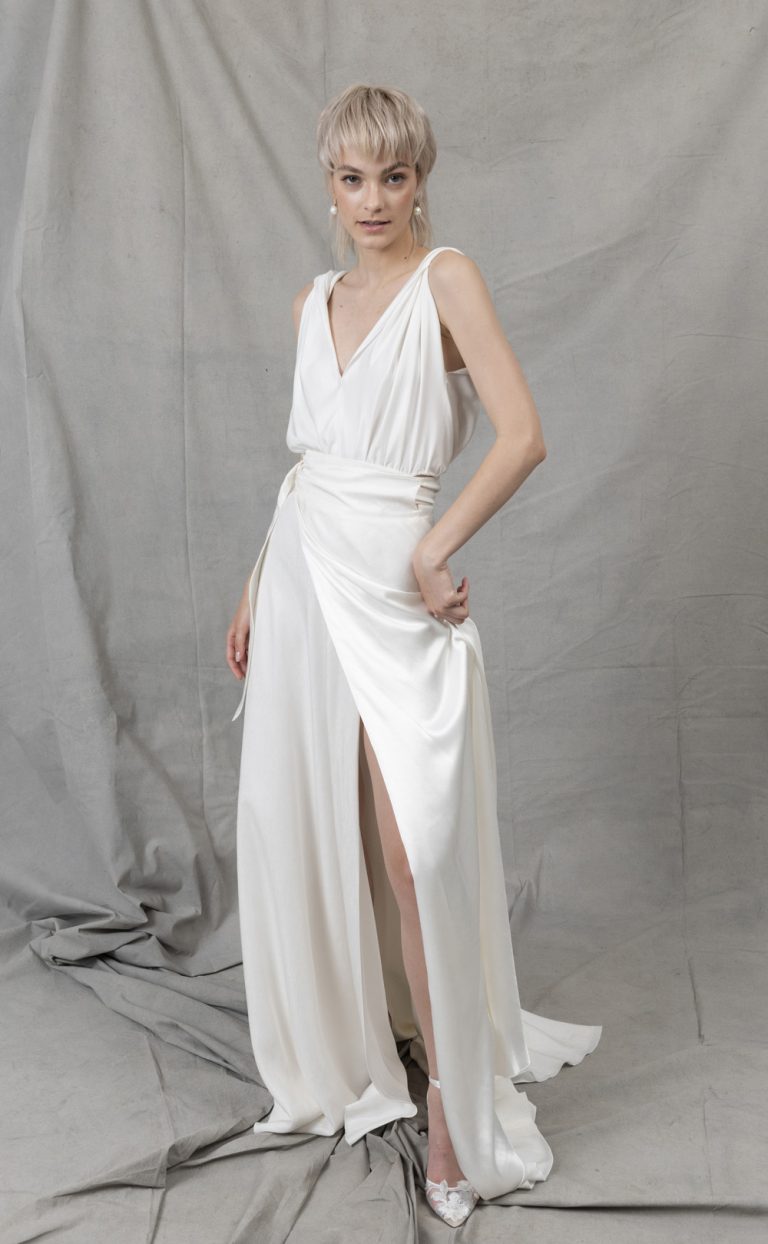 Details: Bridal Two-Piece: Style Osayi Top & Tansila Tree Skirt
The two-piece combinations are very popular with brides because they are changeable and give many styling options.
The Osayi top is crafted from a wonderfully soft viscose-silk blend that feels simply incredible against the skin. It is cut loose and draped in pleats for a casual look. It has a deep V-neckline at the front and back and is gathered at the waist with an elastic band.
The Tansila Tree skirt is a wrap skirt that you can turn around. On one side a slightly shiny viscose-silk blend is processed for an elegant look and on the other side a modern Tencel fabric with a delicate pattern is processed for a more romantic look. The skirt is cut as a plate and therefore falls beautifully, has a lot of movement and a slit (depending on the wrap on the right or left leg). It is knotted at the waist with a wide ribbon.
You can also combine the simple Osayi Top with our Osayi Skirt and later wear it casually with jeans.
The Tansila Tree Skirt is also available with a cool tone-on-tone leo pattern: Tansila Skirt
The two-piece is made in Germany.