kisui Berlin Collection
Veil: Style Haiba Veil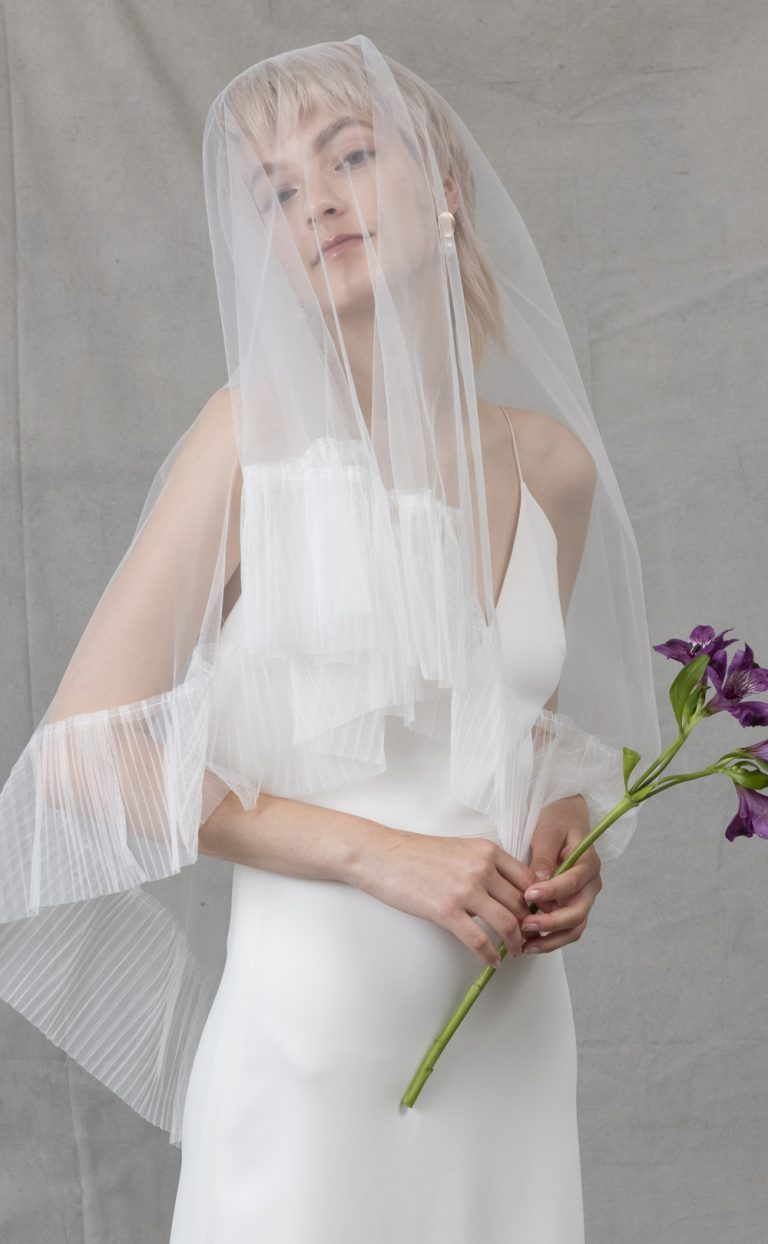 Details: Veil: Style Haiba Veil
The Haiba Veil is a medium length veil made from fine French tulle.
A wide pleated tulle border frames the entire veil, modern and pure. The veil goes perfectly with simple dresses like our Ama (photo 1 and 2) or with the wedding dress Haiba (photos 3 and 4), which features details in the same tulle – a perfect combination.
You can tuck it into your hairstyle with a comb.
The Haiba Veil is vegan and made in Germany.