kisui Berlin Collection
Wedding Dress: Style Ama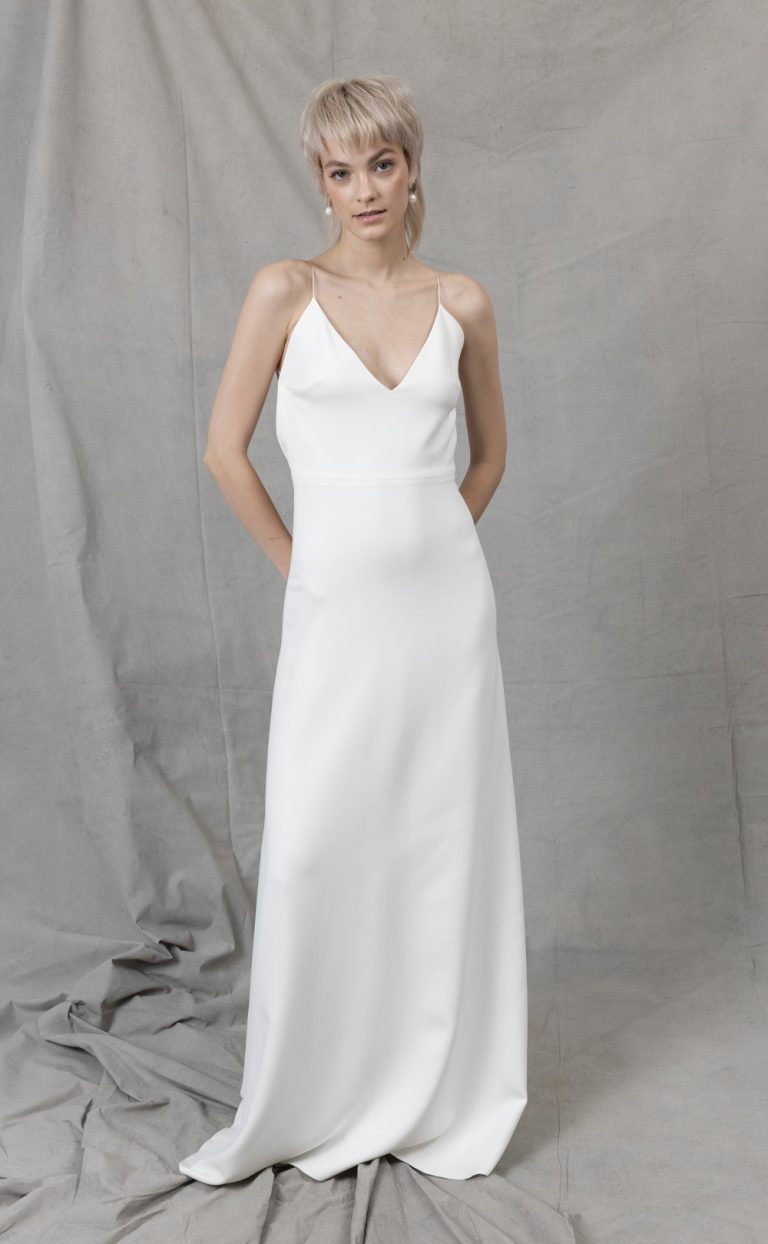 Details: Wedding Dress: Style Ama
The wedding dress Ama is a super beautiful, pure dress with a modern design. The cut is absolutely perfect and its effect stunning.
The back neckline is low and only supported by two fine spaghetti straps.
The dress can be worn pure or with different overdresses, tops and jumpers. Because of its clarity, you can combine Ama wonderfully with beautiful accessories and create different looks. From romantic to modern.
Ama is vegan and made in Germany.