kisui Berlin Collection
Wedding Dress: Style Besma Pure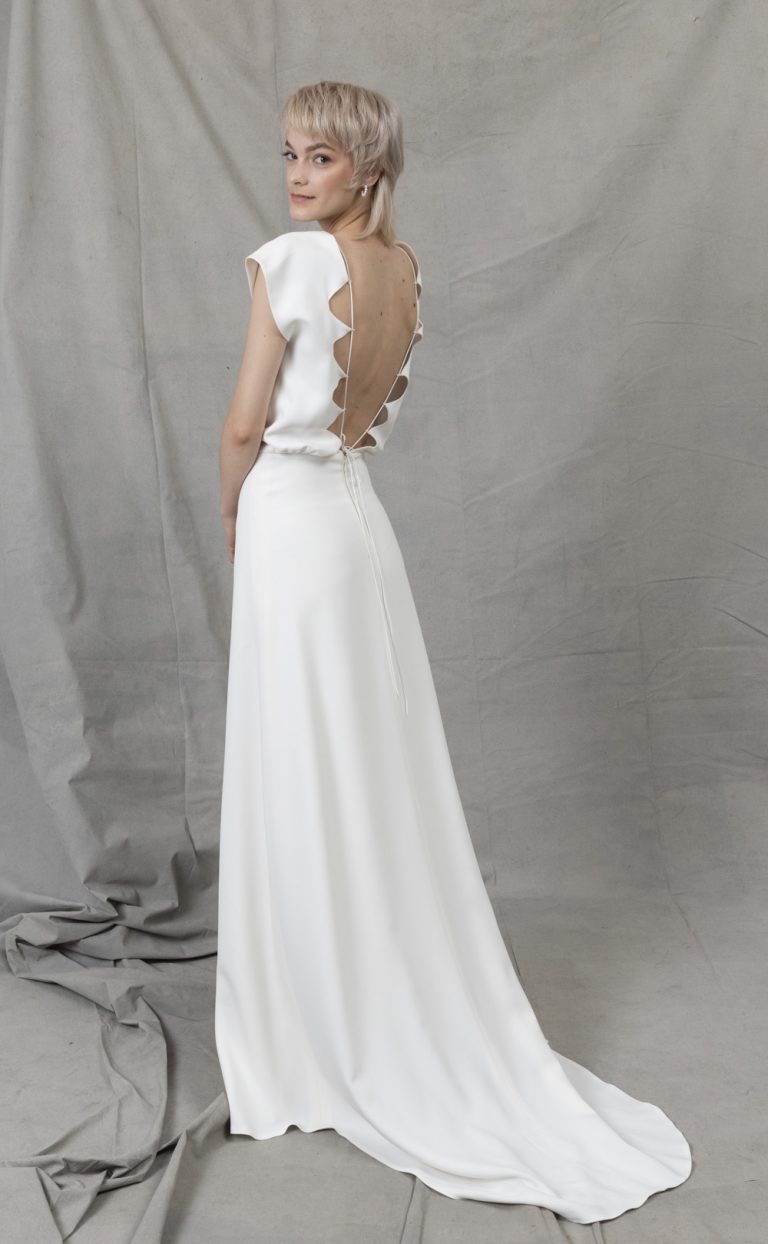 Details: Wedding Dress: Style Besma Pure
The Besma Pure wedding dress is a super beautiful pure dress with a modern design.
The top is cut in a slightly oversized look and is high necked, with a pretty detail at the neck. It has slightly dropped shoulders for a cool and casual look.
The back neckline is low and has an intricate cut in the shape of prongs. A ribbon is threaded through each prong, which you can tie into a bow or knot at the waist.
The skirt is straight and figure-hugging and a slit in the centre front is another highlight of this pure wedding dress.
Because of its clarity, you can combine Besma Pure wonderfully with beautiful accessories and create different looks. From romantic to modern.
The Besma Pure wedding dress is vegan and made in Germany.