kisui Berlin Collection
Wedding Dress: Style Haiba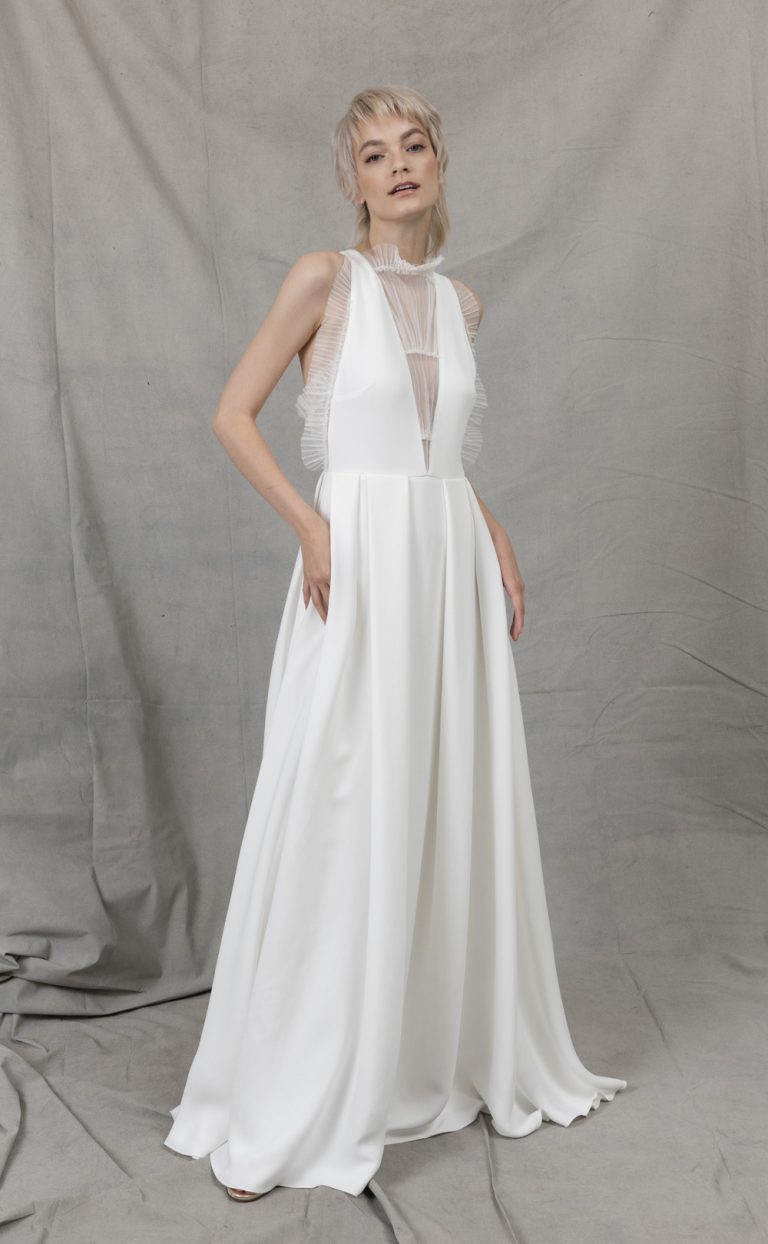 Details: Wedding Dress: Style Haiba
The Haiba wedding dress is a super beautiful, pure dress with a modern design.
The bodice is high necked yet looks low cut. Pleated tulle elements are romantic details in this modern wedding dress and at the same time sexy with an illusion effect.
The back is accented with a gold zip.
The skirt is wide cut and the draped pleats add beautiful volume to the dense and sheer fabric.
Because of its clarity, you can combine Haiba wonderfully with beautiful accessories and create different looks. For a romantic bridal styling, there is the matching Haiba veil (photo 5).
The Haiba wedding dress is made in Germany.