kisui Berlin Collection
Wedding Dress: Style Josephine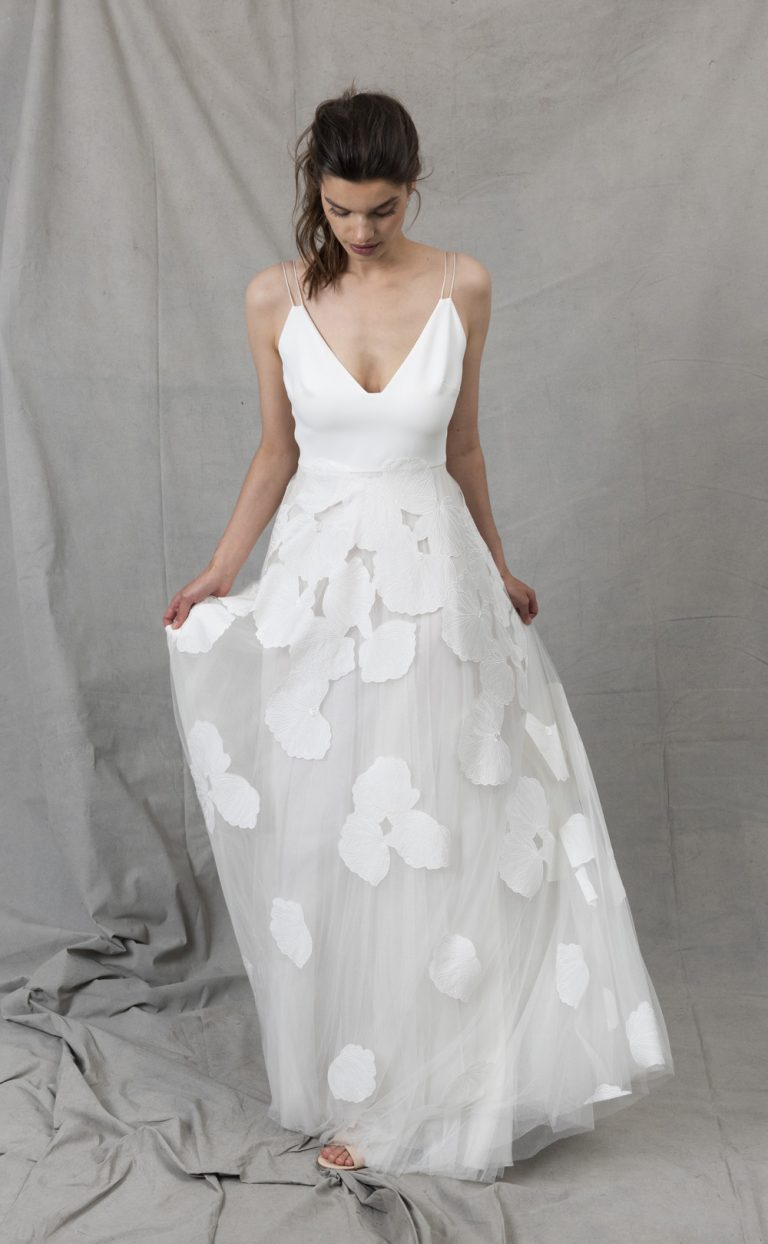 Details: Wedding Dress: Style Josephine
The Josephine wedding dress is a super beautiful combination of modern and romantic.
The simple bodice is kept modern and pure with delicate double straps and a deep back neckline.
The Italian tulle in the skirt is embroidered with a large beautiful floral pattern. The wide circle skirt cut makes the wedding dress Josephine look particularly delicate and dreamlike.
The dress is vegan and made in Germany.