kisui Berlin Collection
Wedding Dress: Style Shiny Flower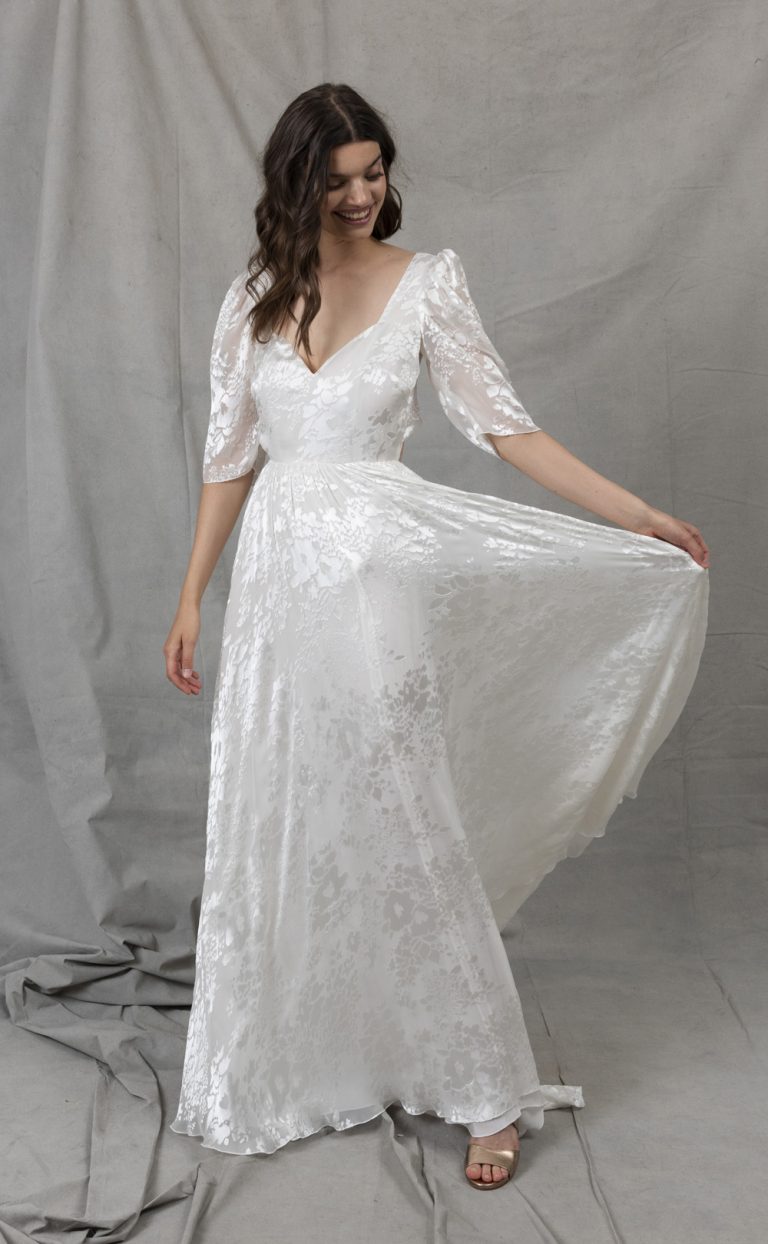 Details: Wedding Dress: Style Shiny Flower
The Shiny Flower wedding dress is a simple and wonderfully delicate wedding dress with a slightly shiny flocking in a floral pattern – beautiful!
The bodice has a modern heart neckline and half-length, wider sleeves that show off the beautiful fabric especially well.
At the back the fabric is turned in and creates an excitingly beautiful back neckline. The wide circle skirt lets the fabric swing wonderfully. It ends in a small train.
The wedding dress Shiny Flower can be worn alone or combined with our Leather Bow Belt.
The wedding dress Shiny Flower is made in Germany.