kisui Berlin Collection
Wedding Dress: Style Shiny Jua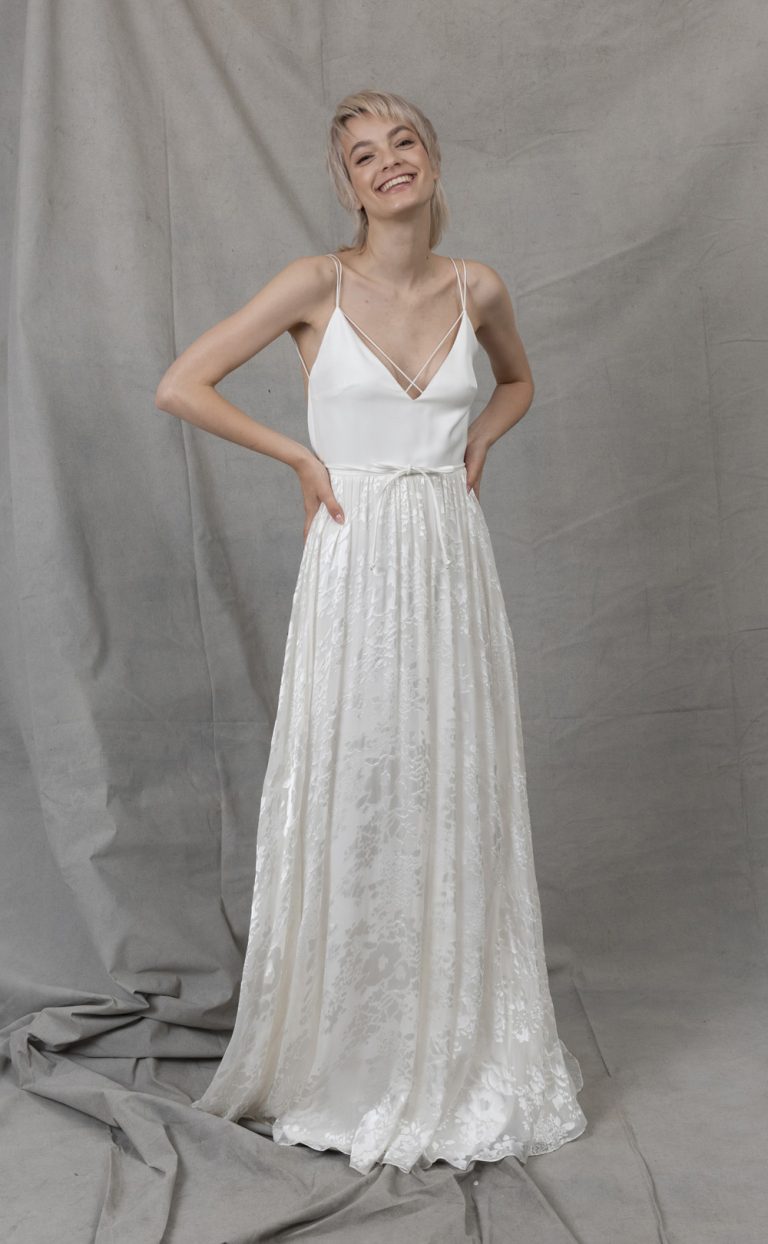 Details: Wedding Dress: Style Shiny Jua
The Shiny Jua wedding dress is a simple and wonderfully delicate wedding dress with a slightly shiny flocking in a floral pattern – beautiful!
The bodice is made from a super soft silk and viscose blend and has delicate spaghetti straps that also frame the neckline beautifully. The back shows a lot of skin – perfect for a summer wedding.
The skirt of the wedding dress has a shimmering floral pattern as flocking. It flows wonderfully softly and ends in a small train.
The wedding dress Shiny Jua can be worn alone or combined with our Leather Bow Belt in Ivory (photo 1).
Our Shiny Flower Top goes wonderfully with this dress if you want to change your look, e.g. for the ceremony.
The wedding dress Shiny Jua is made in Germany.