kisui Berlin Collection
Haiba Topper – Bridal Sweater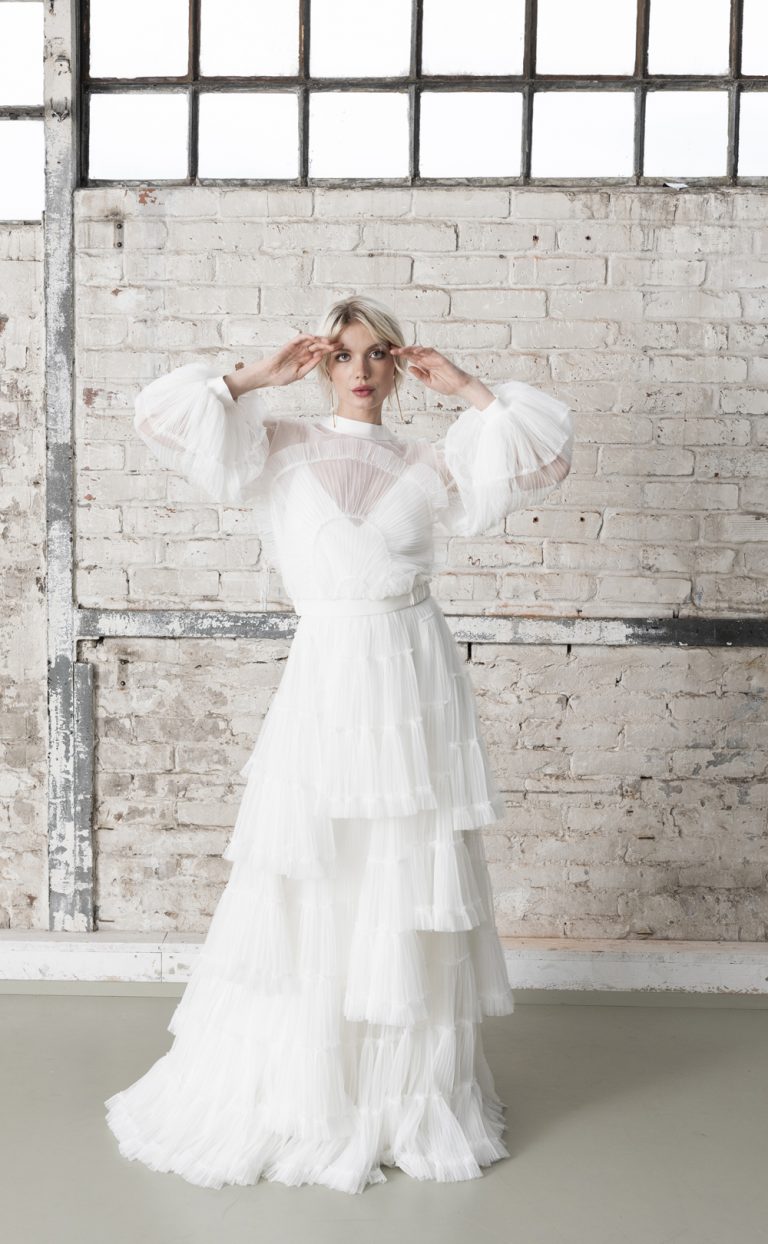 Details: Haiba Topper – Bridal Sweater
Haiba Topper – Bridal Sweater
The Haiba Topper is a  jumper in French tulle and is worked in several tiers and layers. The volume is created by delicate ruffles and a fine pleating in the tulle. The long sleeve is also pleated and gets a great volume by a tight waistband at the end of the sleeve.
It is made without lining and therefore transparent. In these photos it is worn by the model on our simple dress Ama. You can also wear it over our short jumpsuit Gwendolin or our dress Josie.
Looking for the absolute wow effect? Then combine the Haiba Topper with our Haiba Skirt (as shown in the photos).
The Haiba Topper is vegan and made in Germany.