kisui Berlin Collection
Marilize – Simple Dress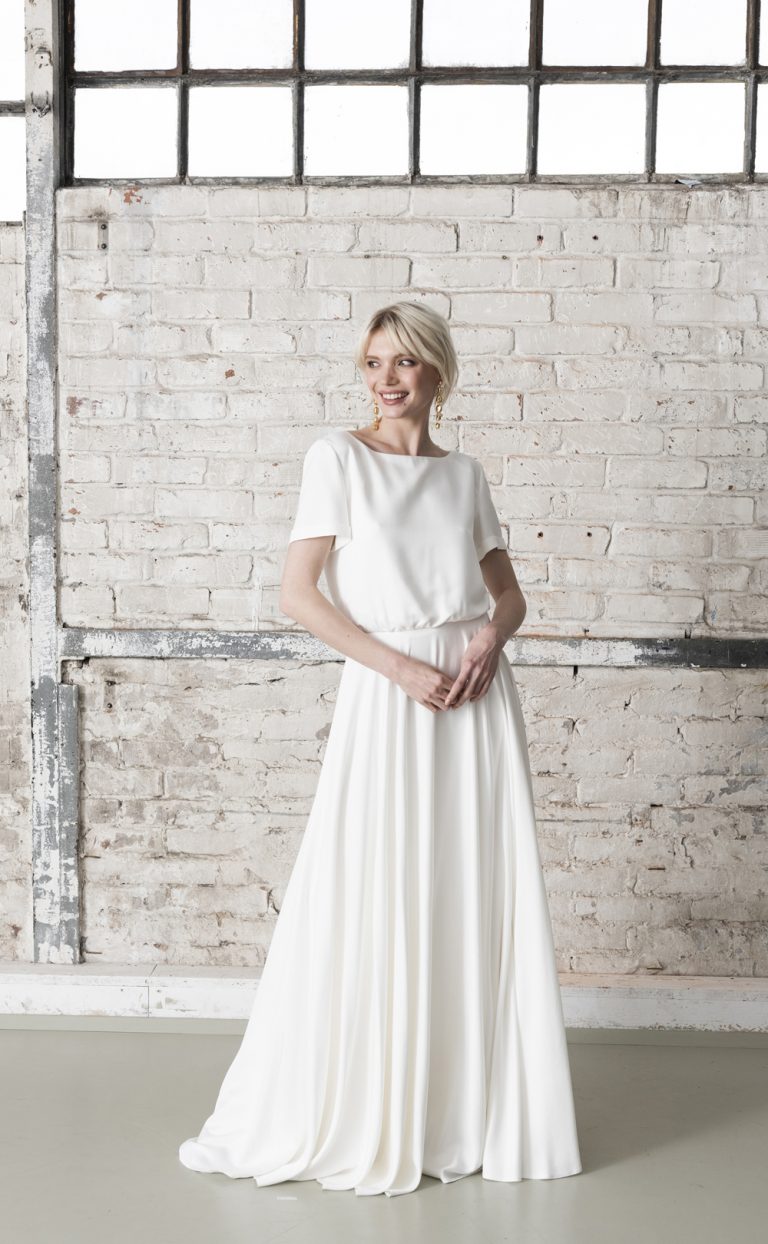 Details: Marilize – Simple Dress
Marilize – Simple Dress
The Marilize dress is made of a wonderfully soft viscose-silk mix that feels incredible against the skin. The skirt part is cut as a circle skirt and the flowing fabric can fall especially beautifully here.
The top is based on a T-shirt cut with short sleeves with turn-ups and an elegant boat neckline. The back is decorated with a knot in the middle so that you can show skin at the same time and still wear a bra if you wish.
With its pure, casual yet elegant look, it is the perfect dress for a relaxed wedding.
Marilize is made in Germany.