kisui Berlin Collection
Najuma – Modern Dress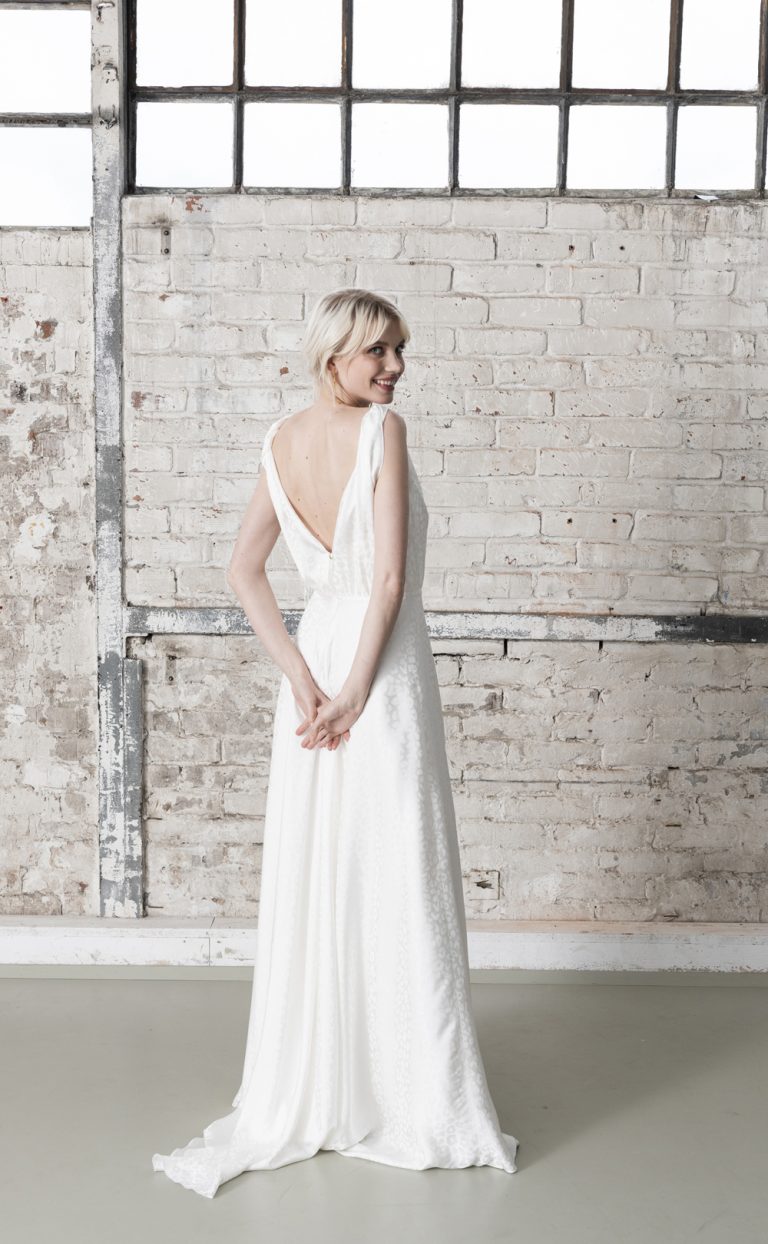 Details: Najuma – Modern Dress
Najuma – Modern Dress
The Najuma dress is made of a rather unusual pattern for bridal fashion – the leo pattern. It appears here in a very delicate and elegant way, woven tone-in-tone into the fabric. The skirt part is cut as a circle skirt and the flowing fabric can fall especially beautifully here.
The top has a V-neckline at the front and back. It is loosely cut and drapes beautifully towards the straps for a casual look. The perfect fit is guaranteed by a light corsage on the inside. A golden button adorns the fastening at the back.
You can also combine the dress perfectly with one of our belts. In these photos we have chosen the Hidaya Daisy. But also the Hidaya Geometric fits wonderfully.
The style is casual, elegant and very cool!
Najuma is Made-in-Germany.