kisui Berlin Collection
Tansila Top & Osayi Skirt – Modern Two Piece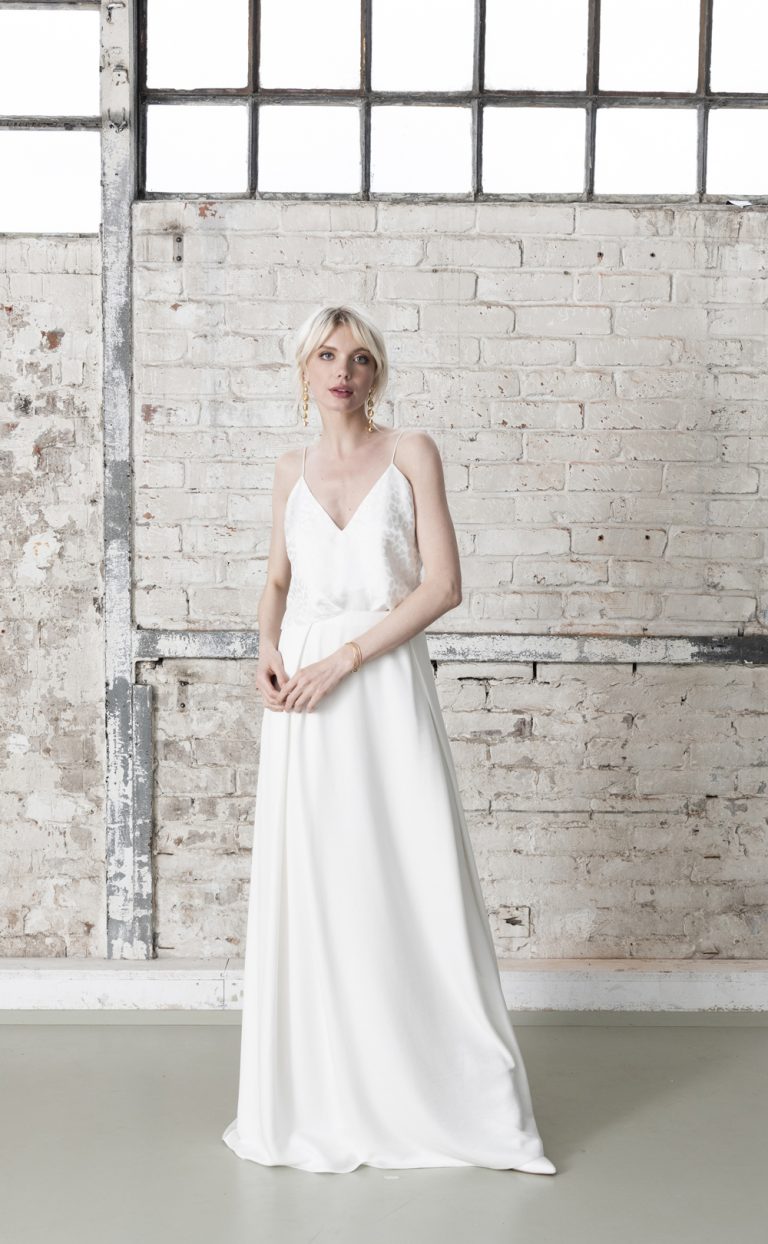 Details: Tansila Top & Osayi Skirt – Modern Two Piece
Tansila Top & Osayi Skirt – Modern Two Piece
Two-piece combinations are very popular with brides because they are versatile and offer many styling options. The Tansila Top & Osayi Skirt combination opens up yet another possibility because the top can be reversed!
The Tansila Top is made of a wonderfully soft viscose-silk mix that feels incredible against the skin. When turned inside out, it shows an absolutely trendy leo pattern. It has a loose cut and fine spaghetti straps.
The Osayi Skirt is made of a viscose-silk blend that feels incredibly soft on the skin. The skirt has a straight cut and falls beautifully due to the box pleats. A slight train lengthens the skirt at the back.
You can also wear the Tansila top after the wedding with jeans, for example, and make it an absolute favourite in your everyday wardrobe.
The Tansila Top and the Osayi Skirt are made in Germany.