kisui Berlin Collection
Tansila Dress & Tansila Skirt – Two-piece with short dress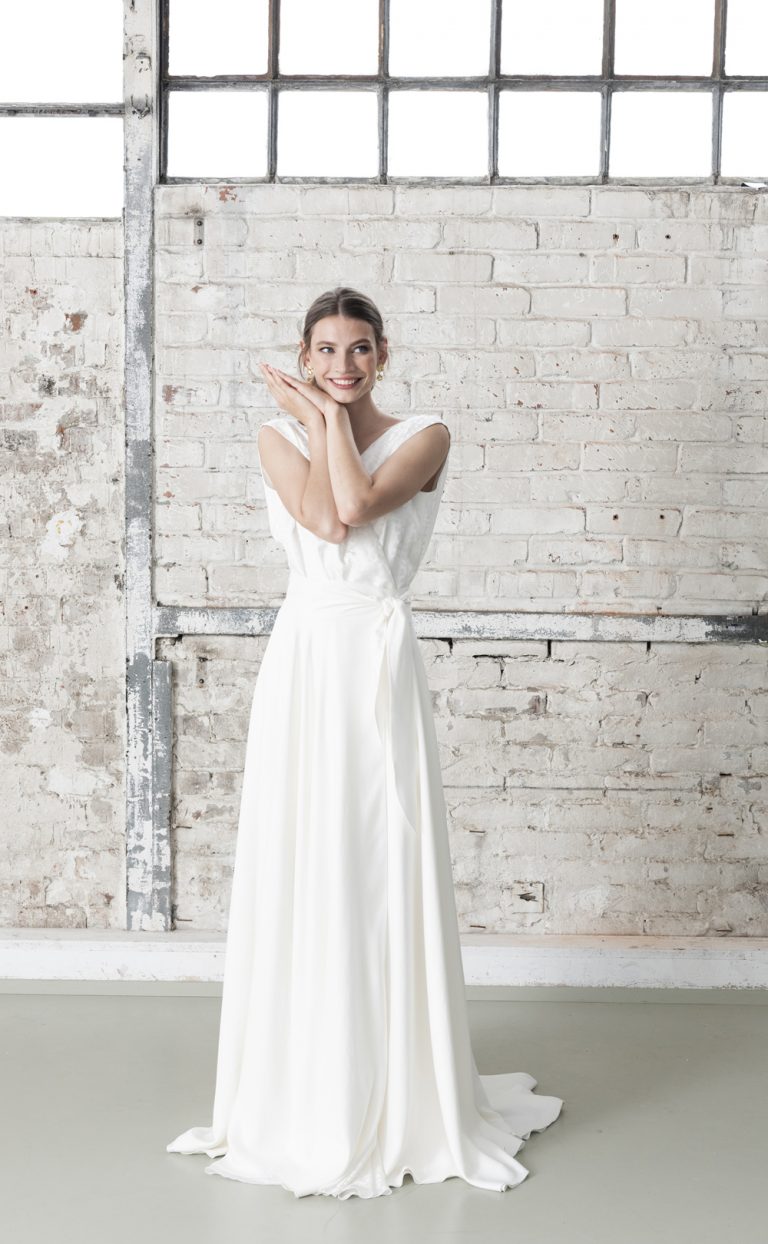 Details: Tansila Dress & Tansila Skirt – Two-piece with short dress
Tansila Dress & Tansila Skirt – Two-piece with short dress
Two-piece combinations are very popular with brides because they are changeable and give many styling options. This Tansila Dress & Tansila Skirt combination is very special because it combines a short dress with a long skirt. So you have a short dress for your civil wedding and the long, elegant version with skirt for the ceremony. Or you can show off the short dress in the evening at the party and surprise all your loved ones with a dress that is absolutely suitable for dancing.
The short Tansila Dress is a reversible dress. On one side it is made of a viscose-silk blend for a more elegant look and on the other side it is made of our trendy leo pattern for a cooler look. It is cut loose and draped in pleats for a casual look. It has a deep V-neckline at the front and back and wide straps.
The Tansila Skirt is a wrap skirt that you can also turn around. It also features the viscose-silk blend on one side for a more elegant look and our cool leo pattern look on the other. The skirt is cut as a plate and therefore falls beautifully, has a lot of movement and a slit (depending on the wrap on the right or left leg). It is knotted at the waist with a wide ribbon.
The Tansila Dress and the Tansila Skirt are Made-in-Germany.