kisui Berlin Collection
Tulasa Dress – Knitted dress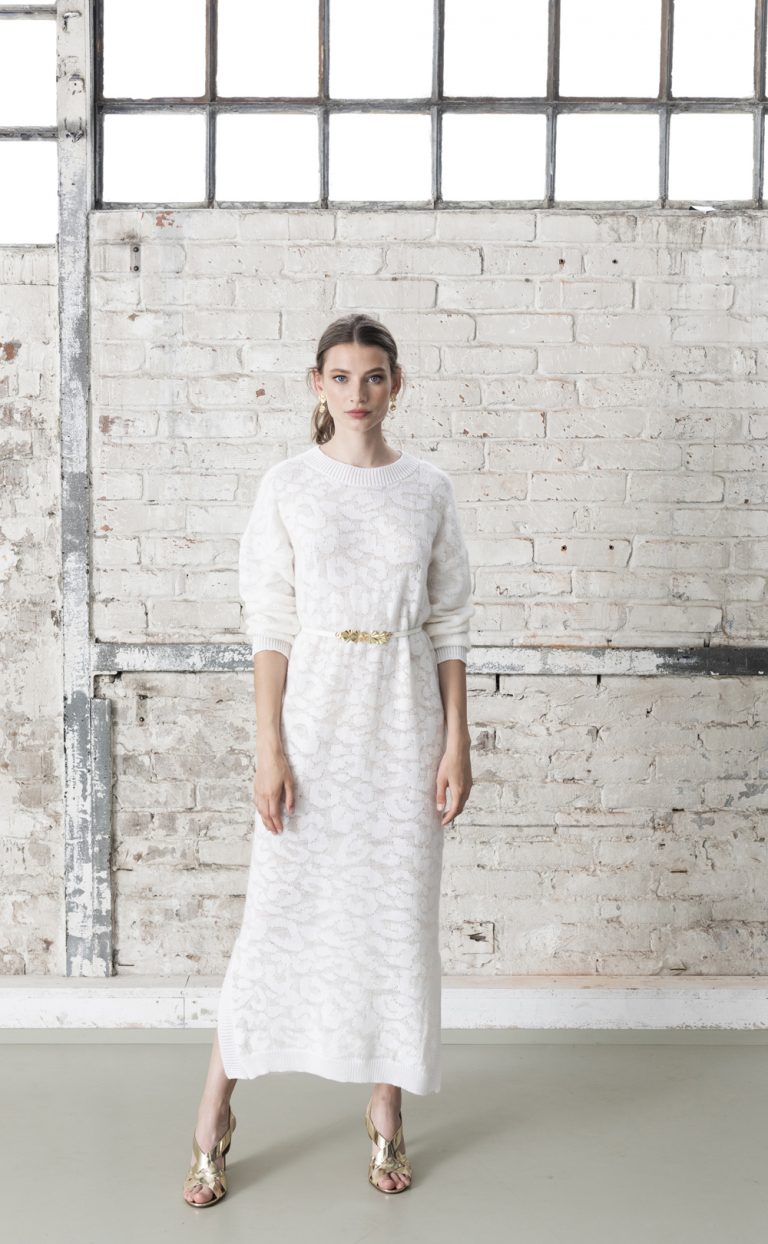 Details: Tulasa Dress – Knitted dress
Tulasa Dress – Knitted dress
The Tulasa Dress is a maxi dress made of wool and mohair in a trendy leo pattern. It has a loose and casual oversize cut and long sleeves. It has cuffs at the round neckline and sleeve ends. The slits on both sides are also trimmed with knitted cuffs.
You can also accentuate the maxi knit dress with a belt at the waist. The Hidaya Geometric Belt with its gold-coloured trim is particularly suitable here. If you prefer something simpler, our knotted Osayi Belt is perfect.
Tulasa Dress is made in Germany.