kisui Berlin Collection (2024)
Sleeves: Ama Flower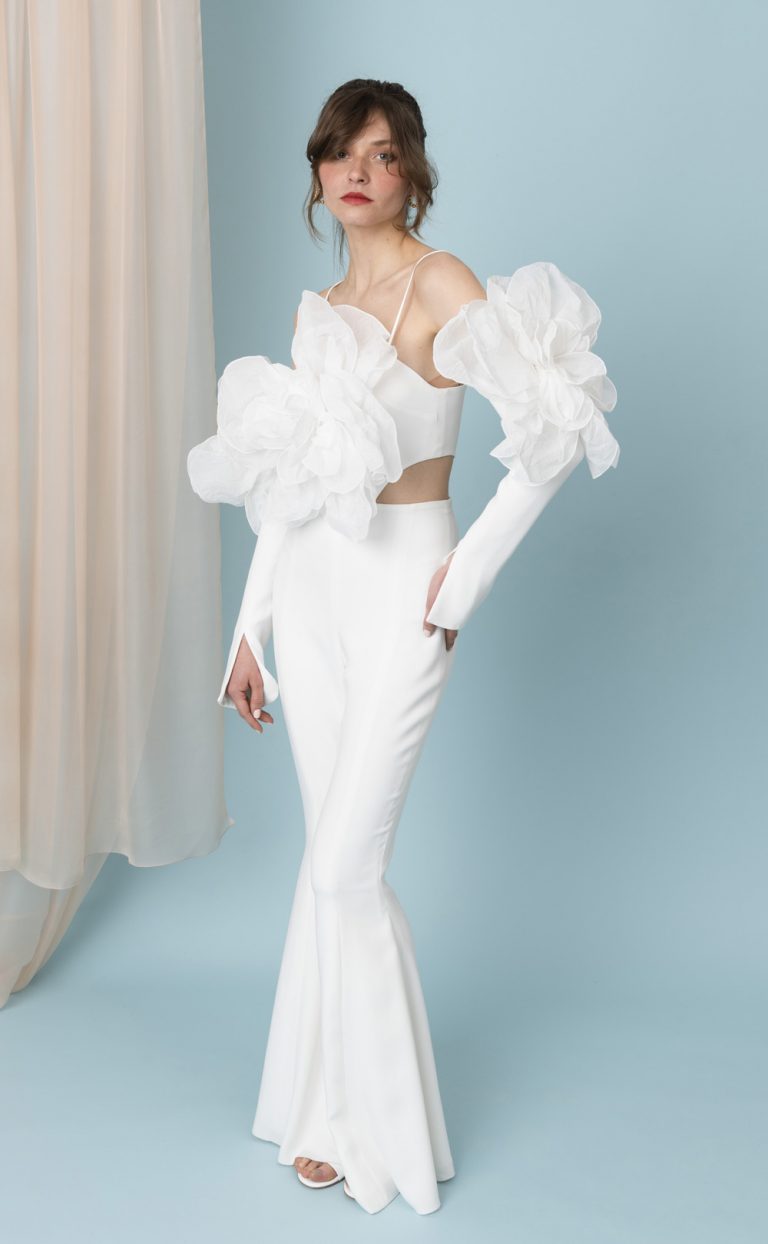 Details: Sleeves: Ama Flower
Arm sleeves – a true statement for real fashionistas!
The "Ama Flower Sleeves" are made of a beautiful viscose with a slight stretch. They are tightly cut and slightly tapered to the hand with a slit. Each sleeve is decorated with a large flower made of papery fabric, which are the highlight of this modern bridal outfit.
There are the blossoms in large (as in the photos), in small and you can also get the arm warmers without blossoms for a plain modern
You can combine the cuffs to different look. You love flowers? Then wear our Cosmic Flower Top (photos 1-4). The look becomes more romantic with our Ama and the Polkadots Dress (photo 5).
The cuffs are vegan and made in Germany.