kisui Berlin Collection (2024)
Coat: Style Jardin Blanche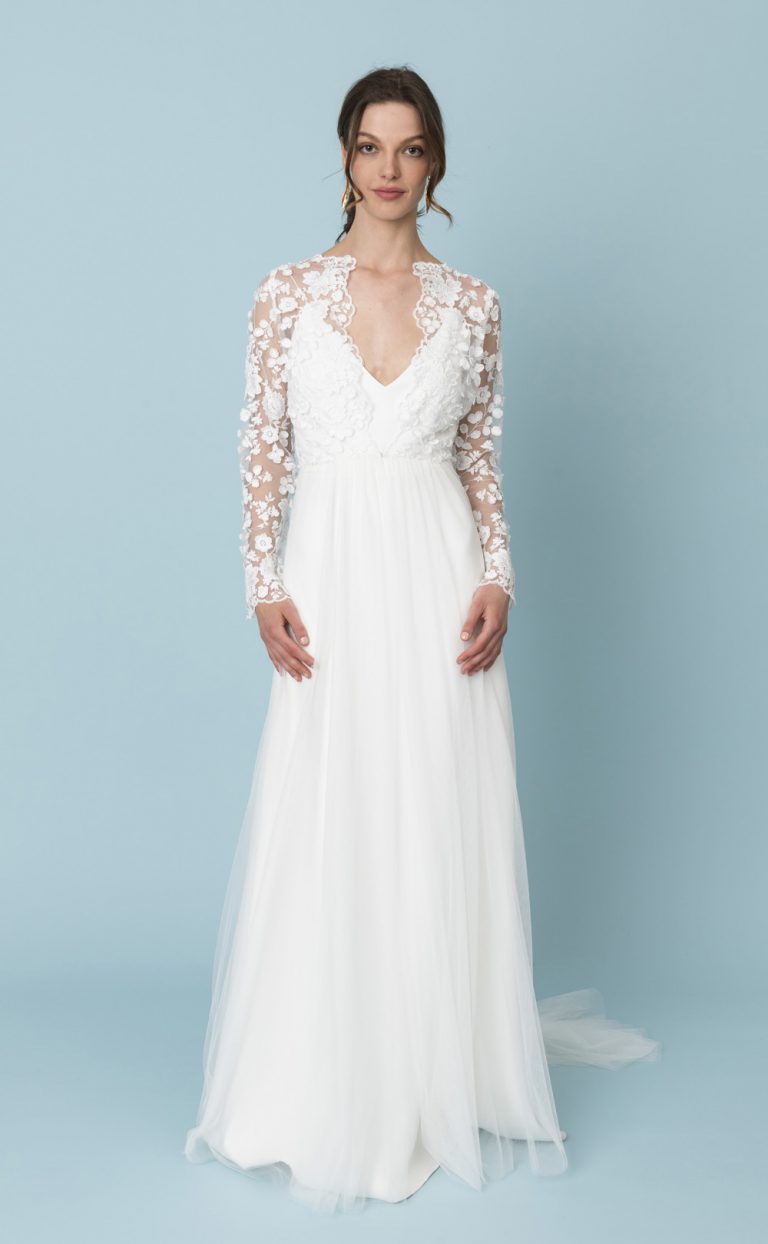 Details: Coat: Style Jardin Blanche
A bridal coat – a great accessory to change your bridal styling during the wedding and perfect for church or ceremonial wedding parties.
The top of the coat is made of French lace with floral motifs. The coat has long sleeves. All edges are decorated with a beautiful lace border. Romantic and feminine for your first wow effect.
The skirt is slightly gathered and consists of several layers of tulle. Due to the transparency, your wedding dress shimmers through underneath and is not completely covered.
The coat Jardin Blanche is vegan and made in Germany.