kisui Berlin Collection (2024)
Short Wedding Dress: Style Million Roses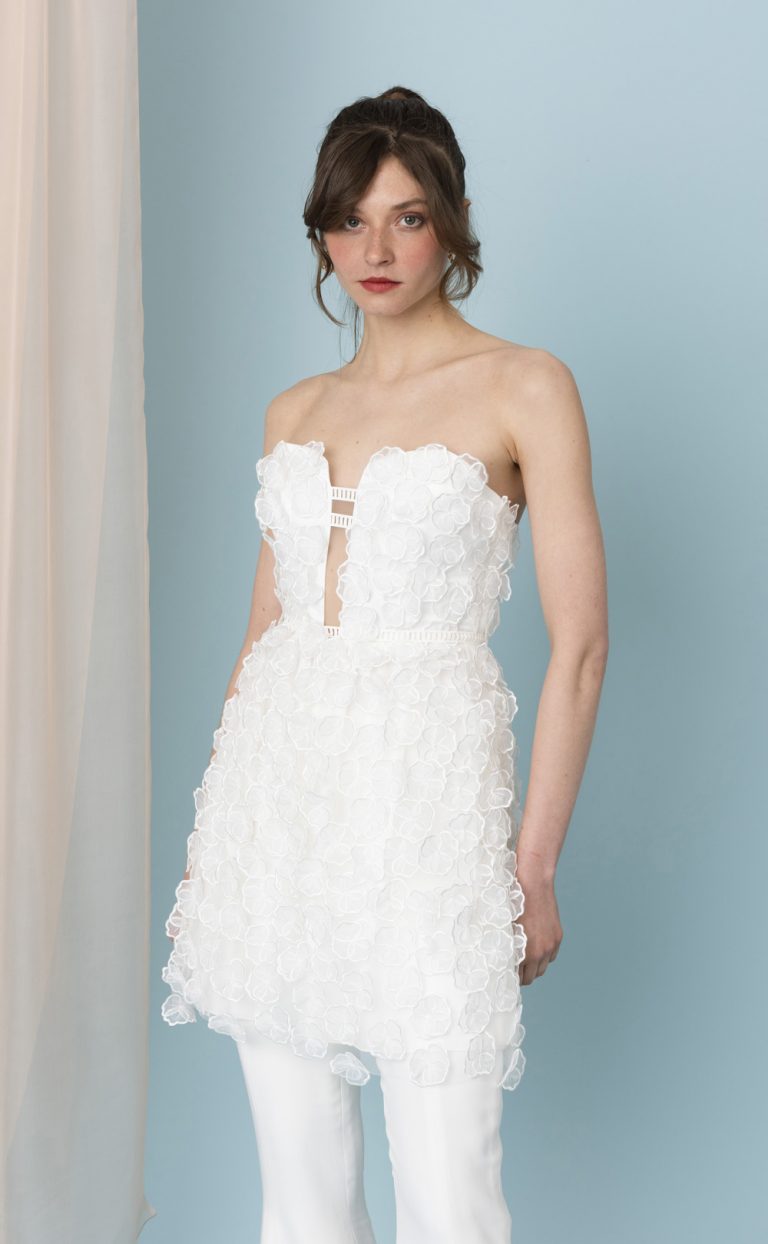 Details: Short Wedding Dress: Style Million Roses
A short wedding dress – changeable, romantic and modern!
The dress is made of a fine tulle, intricately embroidered with flowers.
It is made in an off the shoulder corsage cut, with a deep V neckline. Lasered faux leather straps give support to the neckline and also adorn the waist for emphasis. A fun dress that makes you want to party!
Looking for a special look? You can combine it super cool with our flare pants Iconicbell Trousers.
The dress Million Roses is made in Germany.