kisui Berlin Collection (2024)
Lace Top: Style Cosmic Velvet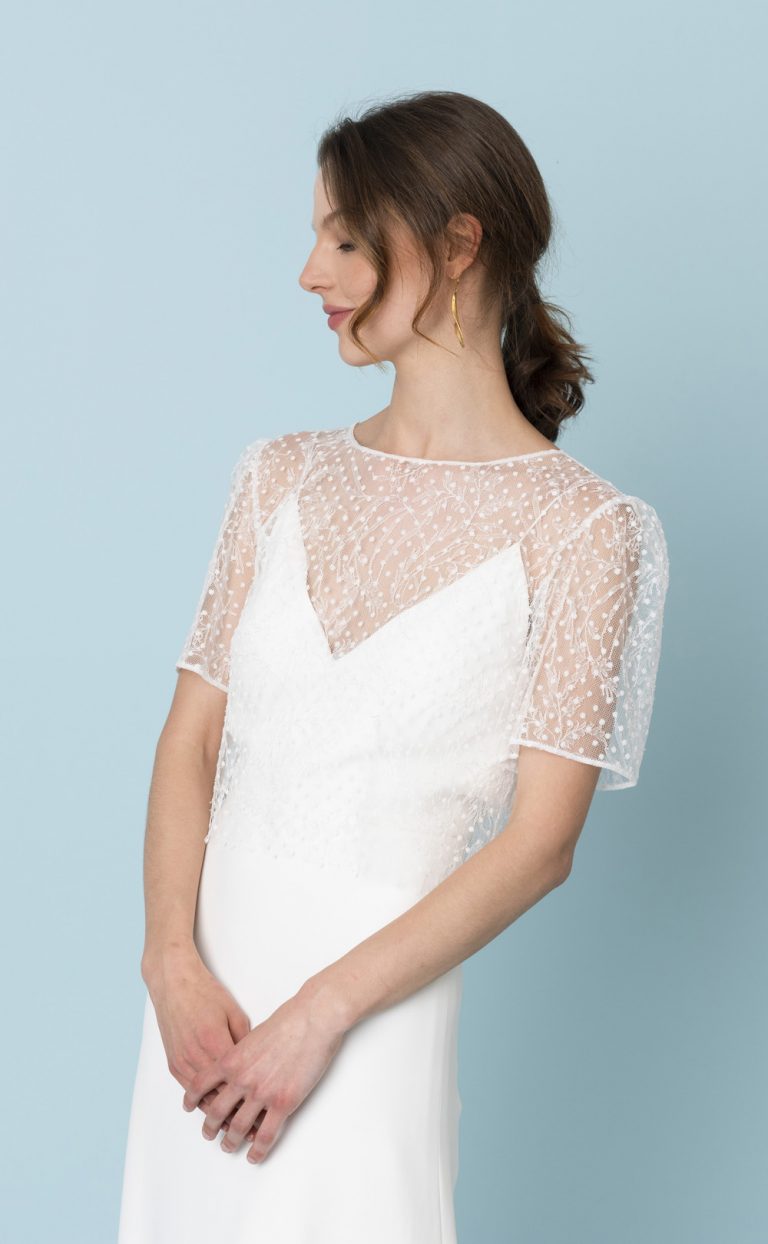 Details: Lace Top: Style Cosmic Velvet
The lace top "Cosmic Velvet" is a super beautiful, romantic bridal top made of French lace.
The fine lace is printed with velvet dots and transparent, making the top look playful and feminine.
The top is high necked in the front and back and has short t-shirt sleeves.
It goes perfectly with plain dresses, such as our Ama (as shown in the photos).
The Cosmic Velvet Top is vegan and made in Germany.