kisui Berlin Collection (2024)
Skirt: Style Ama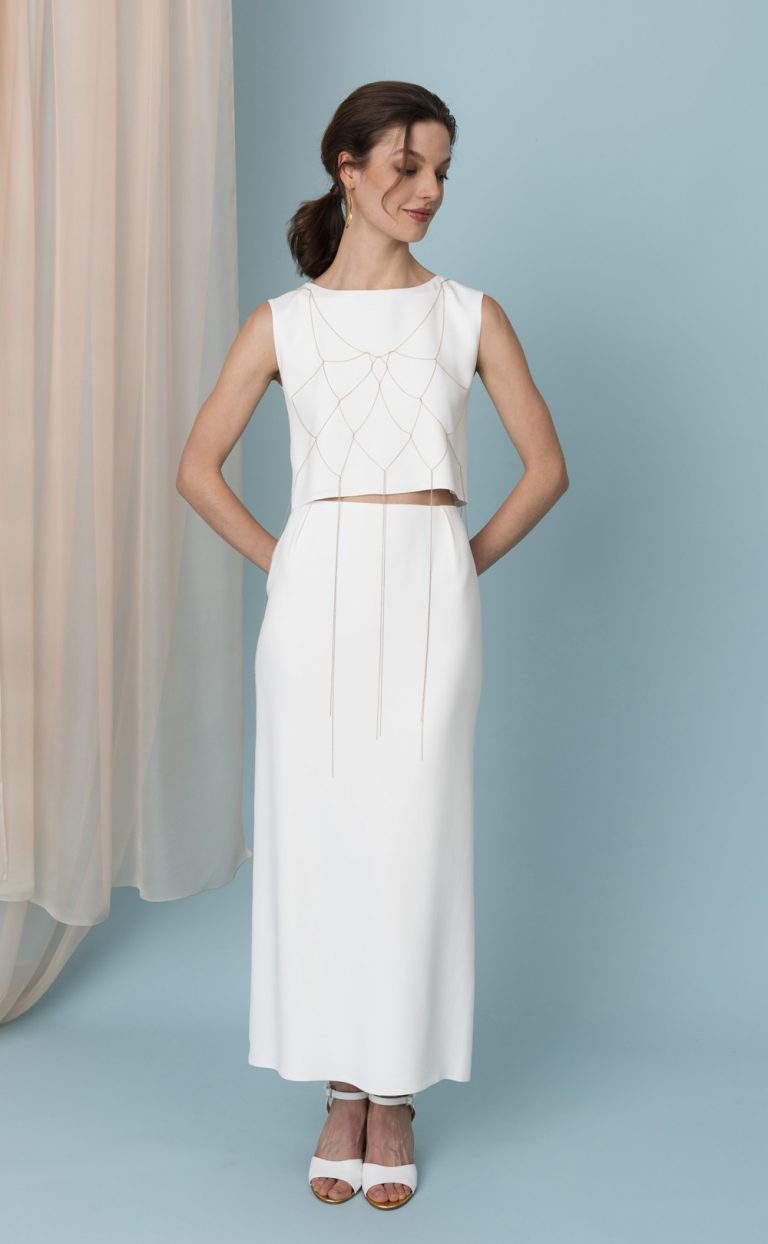 Details: Skirt: Style Ama
The skirt "Ama" is an elegant, modern pencil skirt made of viscose with spandex.
It is cut narrow and has a small slit in the back part at the bottom for freedom of movement. In the waist it has small decorative pleats that replace the darts.
You can combine the Ama Chain top (as shown in photos 1,2 and 4) with the Ama Skirt or the Black Bow top. Of course there are also other variations. Let yourself be surprised – it will definitely be one of your favorite pieces, even after the wedding, in your closet.
Ama Skirt is vegan and made in Germany.