kisui Berlin Collection (2024)
Sweater: Style Black Trim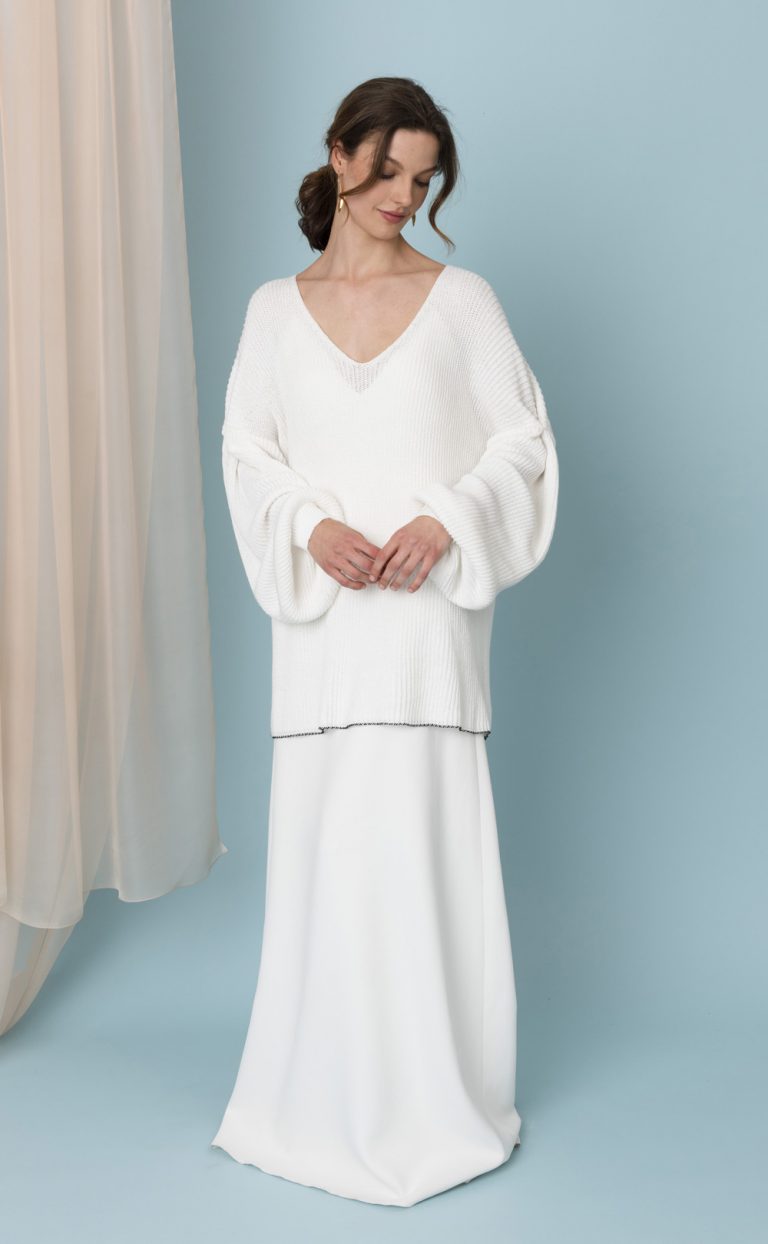 Details: Sweater: Style Black Trim
The sweater "Black Trim" is knitted from a cotton viscose linen blend.
He is oversized cut and a V-neck in front. The wide sleeves are pleated at the sides to create a great volume.
An absolutely casual sweater that is perfect for cool summer evenings with its yarn blend. But also as a winter bride you make a fashion statement with this sweater! And even with a veil it can be combined wonderfully – here with our Organza Bow Veil with black bow (photo 5).
The hem of the bridal sweater is trimmed with black and gives the knit sweater its name. The sweater can also be knitted in ivory upon request.
The sweater Black Trim is made in Germany.