kisui Berlin Collection (2024)
Sweater: Style Bow Pulli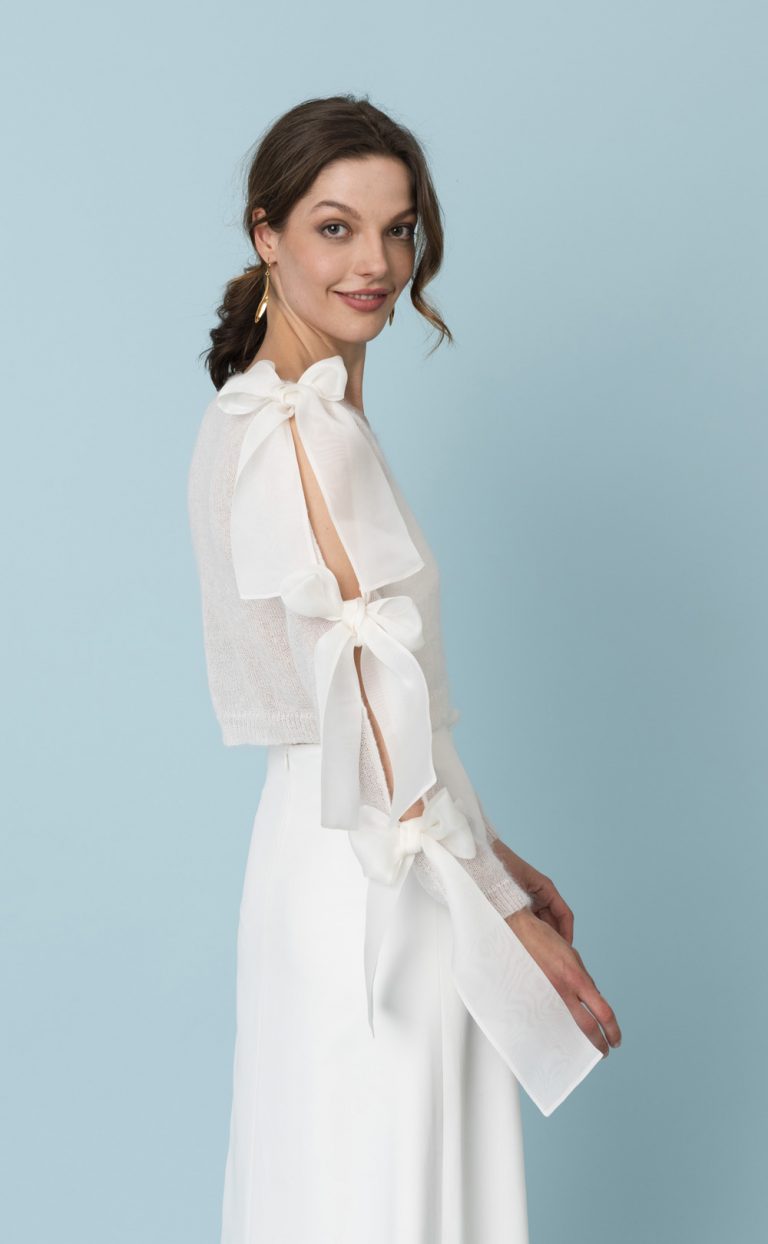 Details: Sweater: Style Bow Pulli
Bows are the trend theme this year! And in this sweater absolutely stylish and unconventional implemented. Perfect for you, if you want a special Wow-Effect.
The sweater is knitted from a fine mohair blend. It sits loose and has the perfect length for your wedding dress.
The long sleeves have ivory bows made of silk organza. The sweater is also available in ivory with black bows or in completely black. A real fashion piece!
The sweater Bow Sweater is made in Germany.