kisui Berlin Collection (2024)
Sweater: Sweater Pearl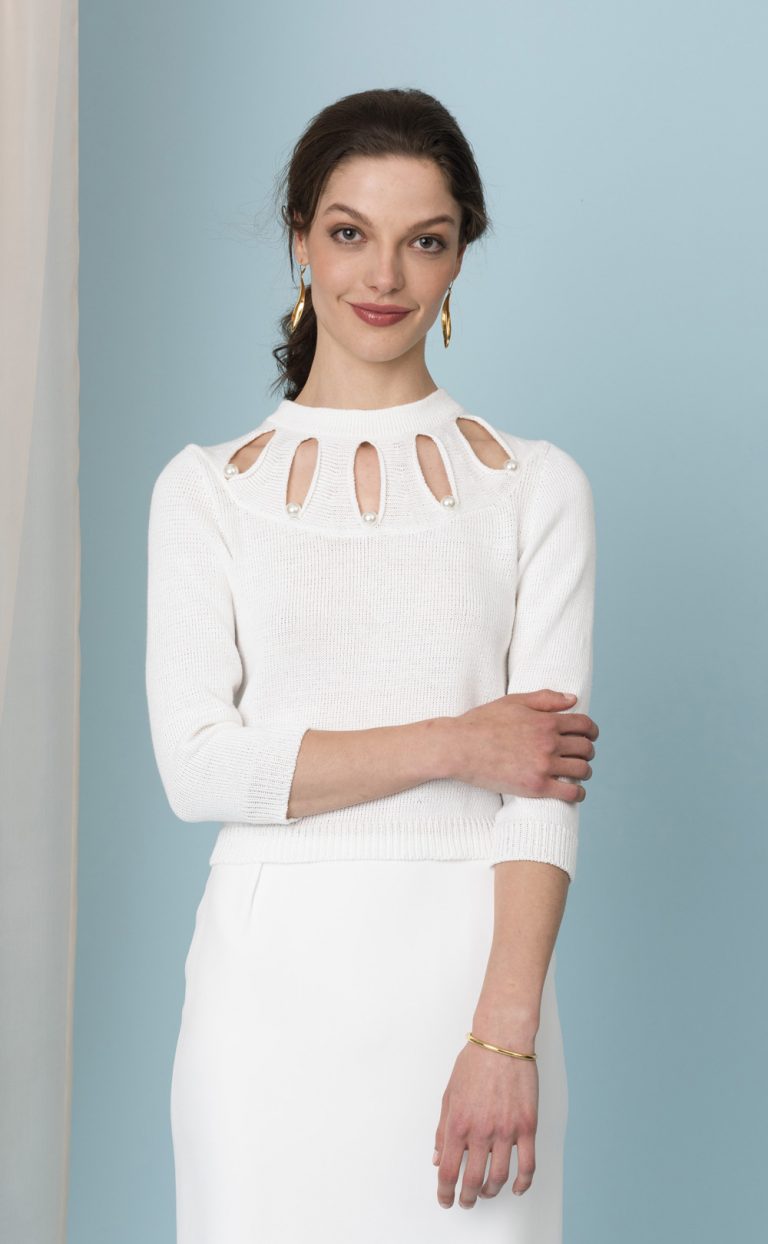 Details: Sweater: Sweater Pearl
Sweater made of vegan yarn with pearl embellishment.
It is cut narrow and fits perfectly from the length on your wedding dress. The sweater has 3/4 sleeves and a beautiful round neckline, which is closed in the back at the neck with a button.
In the front the sweater has a round insert with several cut-outs, in which large artificial pearls are inserted. Modern and elegant. The perfect combination to wear the sweater quite often after the wedding!
The Pearl Sweater is vegan and made in Germany.