kisui Berlin Collection (2024)
Sweater: Style Volants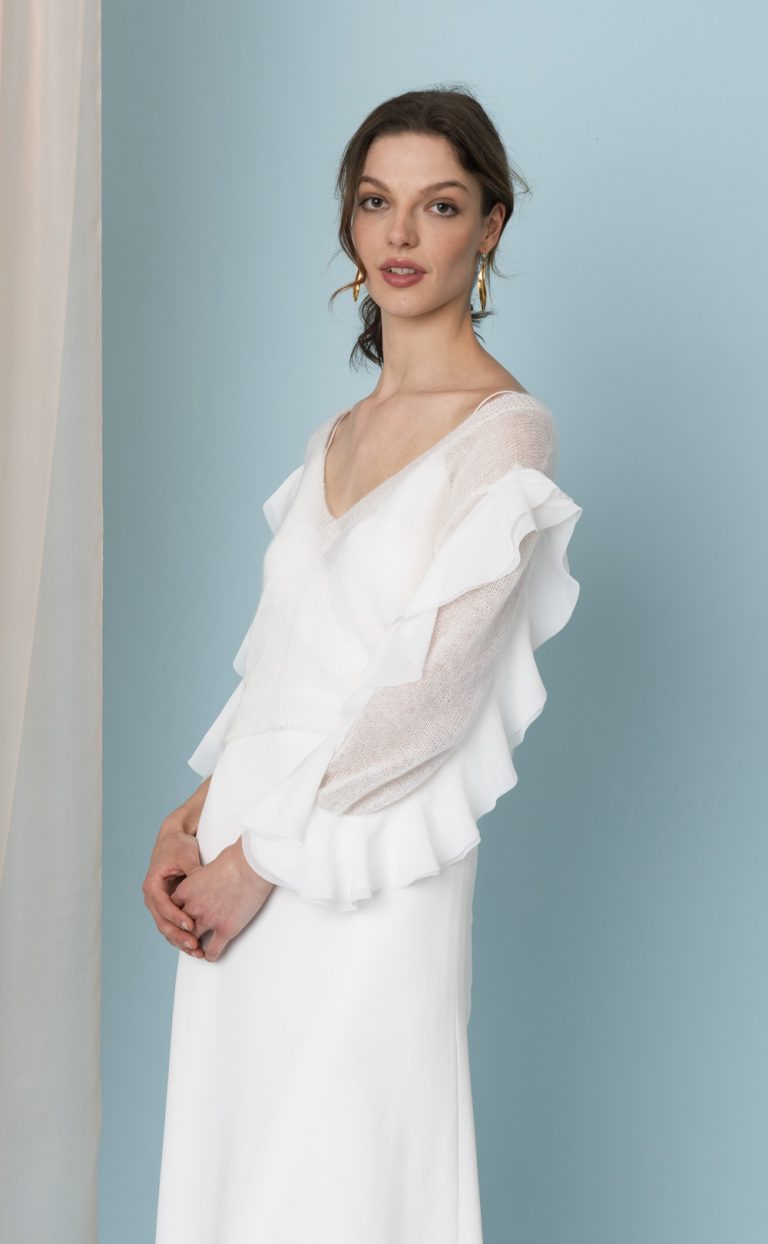 Details: Sweater: Style Volants
Sweater "Flounces Sweater" made of a fine mohair blend with long sleeves and flounces.
It is loosely cut and fits perfectly from the length on your wedding dress. The sweater has long sleeves that are decorated with flounces and show a great modern look.
The sweater is knitted from a soft mohair blend, which is slightly transparent and your wedding dress can shine through wonderfully underneath.
The neckline in front is a V-neck, in the back it is cut round. A sweater that you can wear often after the wedding and reminisce about your wedding!
The sweater flounces is made in Germany.