kisui Berlin Collection (2024)
Top: Style Black Bow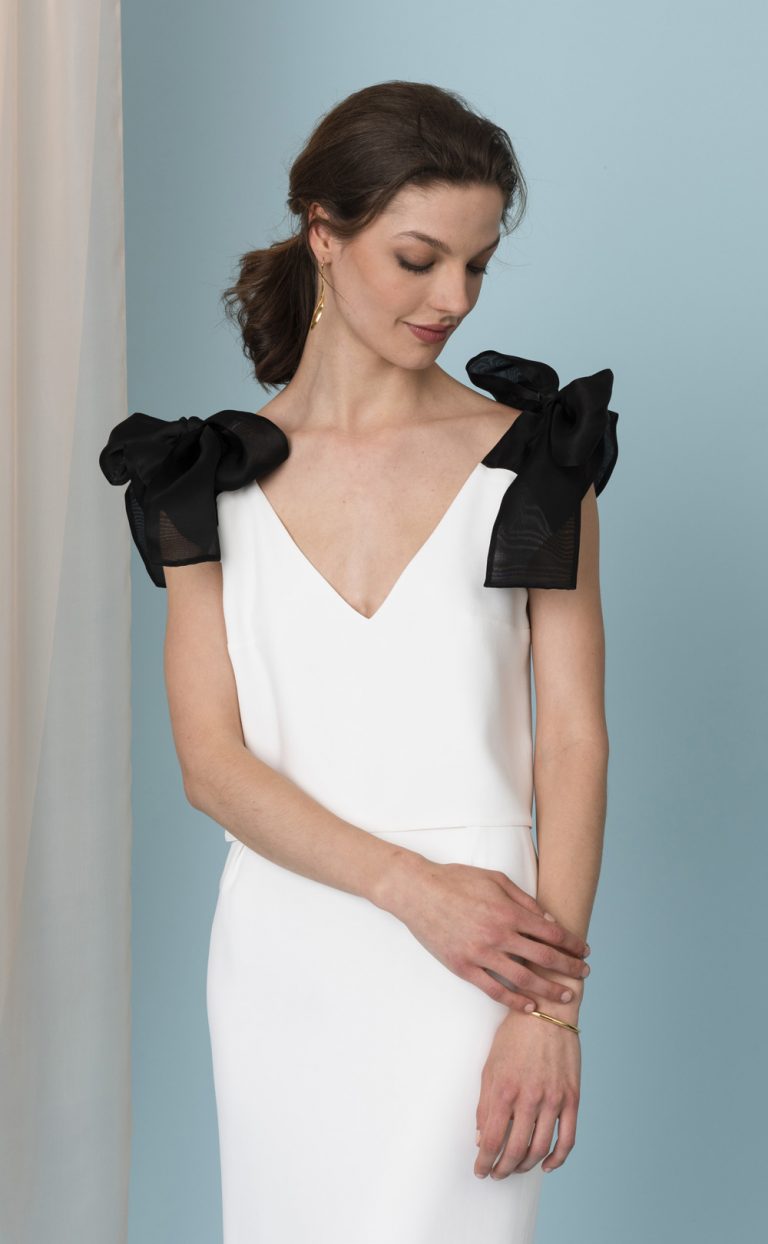 Details: Top: Style Black Bow
The top "Black Bow" is perfect for brides who like it unconventional and yet romantic.
It has a V-neckline in the front and back and is made of a fine Italian viscose.
Black ribbons of silk organza decorate the shoulders. You can knot them so they can swing easily or (as in the photos) tie them into a beautiful bow.
The bridal top is also available on request with an ivory bow.
It goes great with simple dresses, like our Ama, on the short Ama Skirt (photo 1 and 2) for a modern elegant look or with the Iconicbell Trousers for a cool casual look.
The Black Bow top is made in Germany.