kisui Berlin Collection (2024)
Top: Style Harley Piqueé Jacket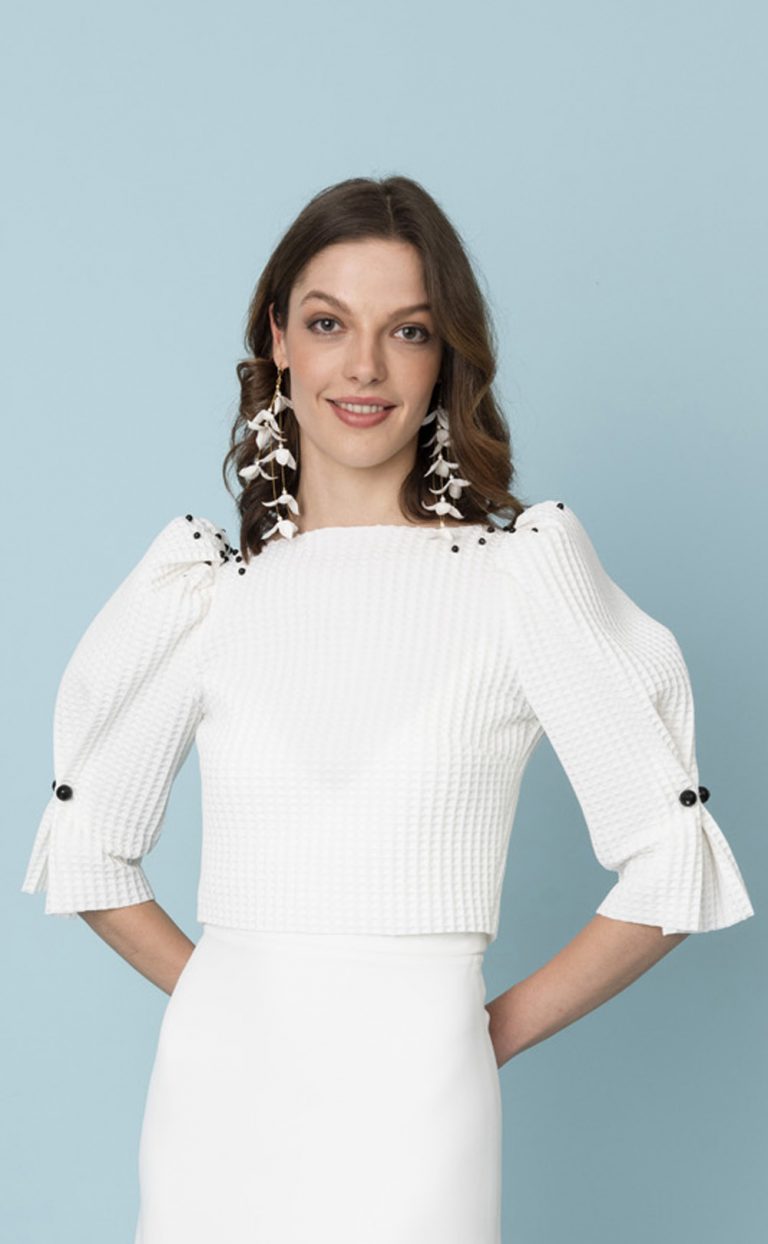 Details: Top: Style Harley Piqueé Jacket
The "Harley Piqueé Jacket" top is a modern bridal top or jacket with modern 3/4 length puff sleeves.
The unusual 3D embossed material from which the top is made shows a graphic pattern. At the shoulders the jacket is embroidered with different sized black beads.
The top is high-necked at the front and has a slit at the back, which is closed at the neck and below the shoulder blades with black buttons.
The sleeves are puffed at the shoulders – the material is perfect for this – and at elbow level the width is folded and joined with black balls. A super beautiful and romantic detail that adds some colour to your wedding outfit and is sure to surprise everyone.
The bridal top is also available in ivory on request.
It goes perfectly with simple dresses, such as our Ama (as shown in the photos).
The Harley Piqueé Jacket is vegan and made in Germany.