kisui Berlin Collection (2024)
Top: Style Lace Arti + Peplum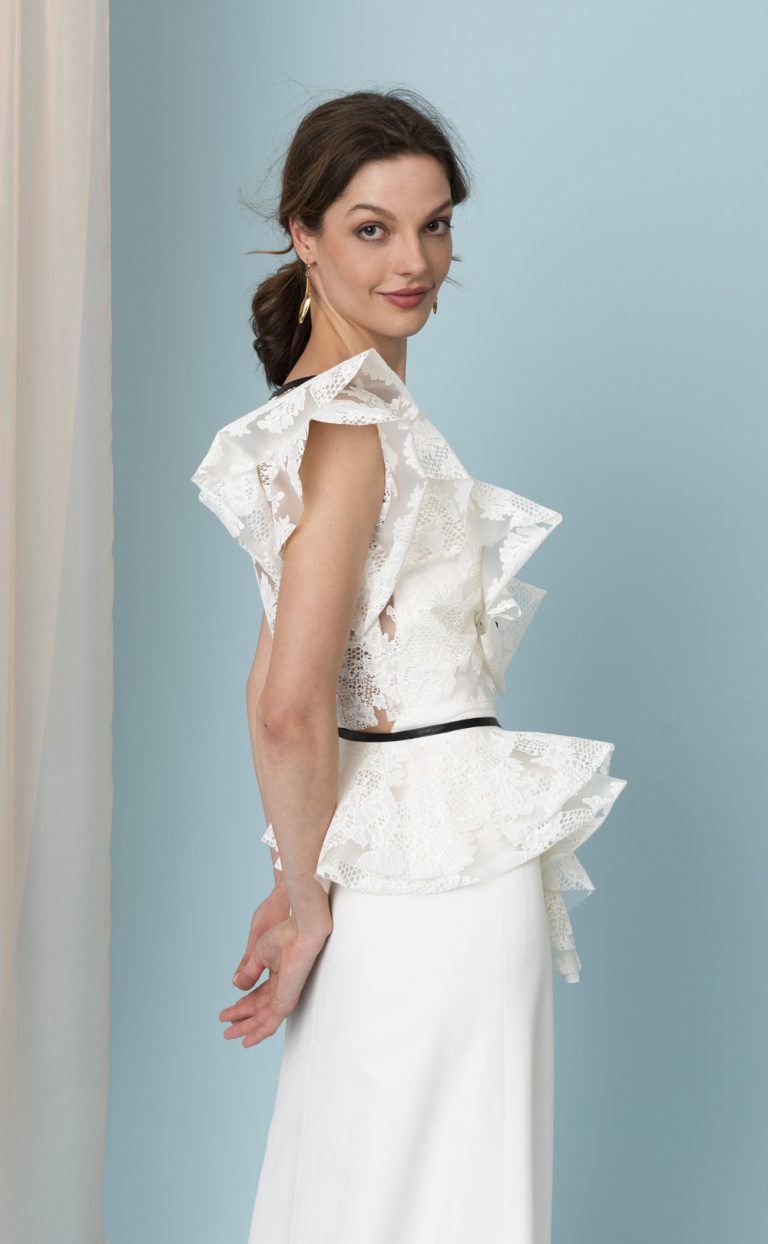 Details: Top: Style Lace Arti + Peplum
The top and the peplum "Lace Arti" together are a great combination for your extraordinary bridal styling.
Both are made of a modern material. The fabric is plastic-like and has a great lace motif printed on it. It plays wonderfully with transparencies.
The top is closed with two black balls and has flounces as sleeves. The back is completely closed and shows some skin by playing with transparency.
You can combine the peplum with it, but also wear it separately. It is made of the same exciting material and is closed with a black faux leather bow. The peplum is cleverly twisted in at the front.
The black ribbons can also be made in ivory upon request.
It goes great with plain dresses, such as our Ama (as shown in the photos).
Both are vegan and made in Germany.