kisui Berlin Collection (2024)
Top: Style Meadow Garden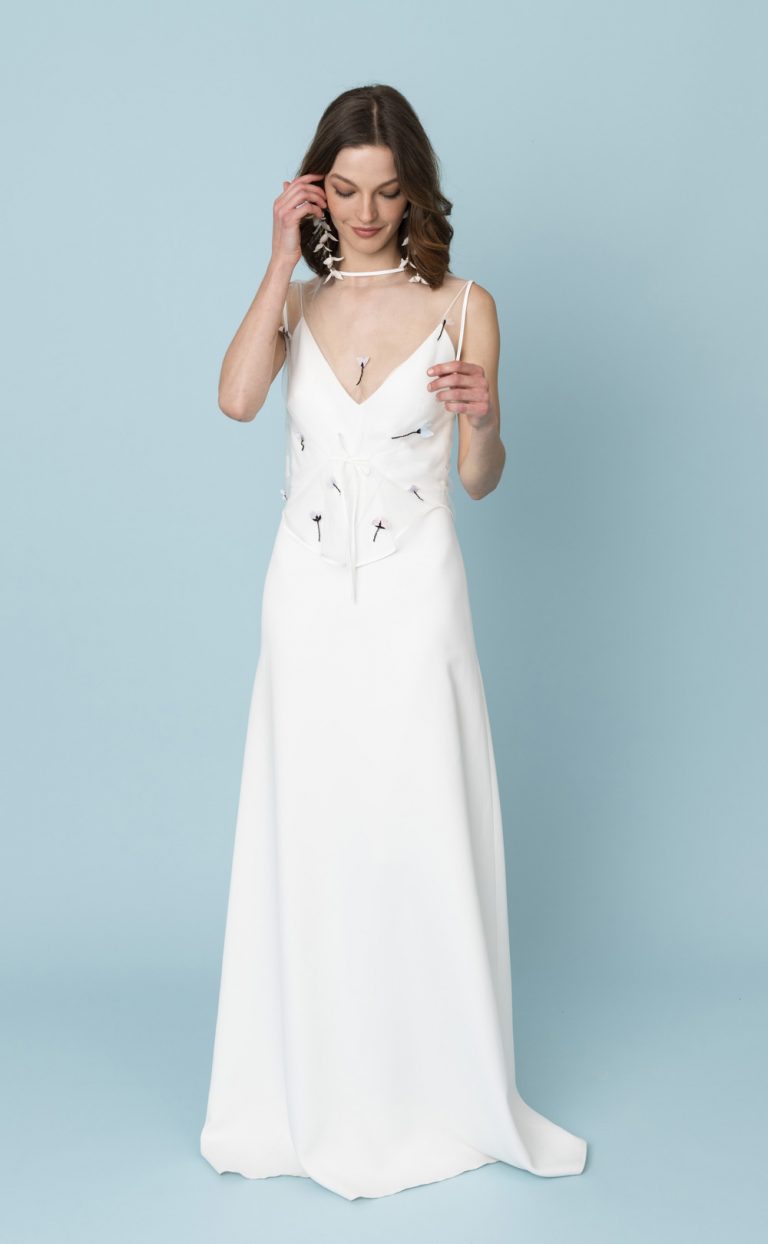 Details: Top: Style Meadow Garden
The top "Meadow Garden" is a super beautiful, romantic bridal top for unconventional brides.
The fine tulle is transparent and embroidered with pastel flowers in blue, rosé, purple and peach. The flower stems are embroidered with black rocailles and create a great and unusual contrast.
It is high-necked in the front and has a V-neck in the back. In the waist we tie the bridal top with a bow and thus forms a beautiful flounce.
All edges are modern edged with a faux leather band in ivory.
It goes perfectly with simple dresses, such as our Ama (as shown in the photos).
The top Meadow Garden is vegan and made in Germany.