kisui Berlin Collection (2024)
Top: Style Merisilk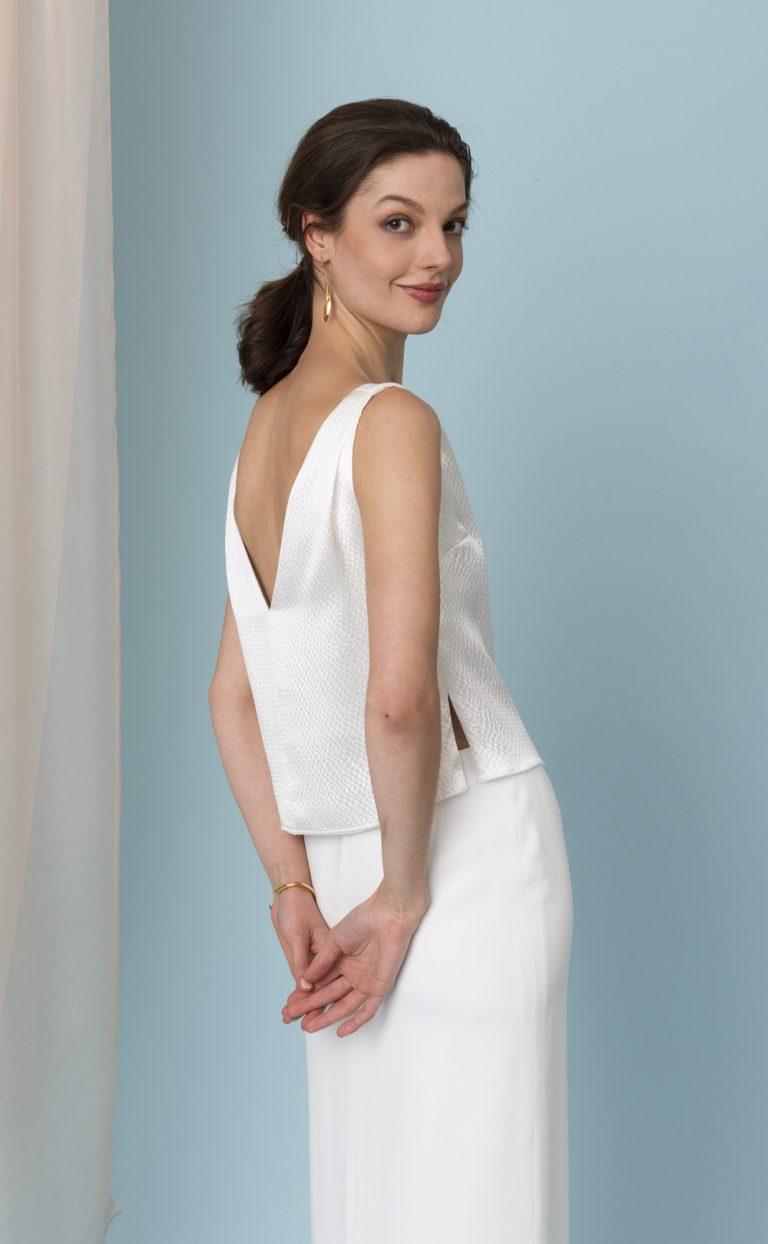 Details: Top: Style Merisilk
The top "Merisilk" is a super beautiful pure top.
It has a deep V-neckline in the front and back. It is made of an embossed silk, whose high quality is immediately visible and noticeable. You won't want to take this top off.
On the sides it has incorporated small slits for more comfort.
The top Merisilk is made in Germany.