kisui Berlin Collection (2024)
Two-Piece: Style Cosmic Ama + Cosmic Ama Skirt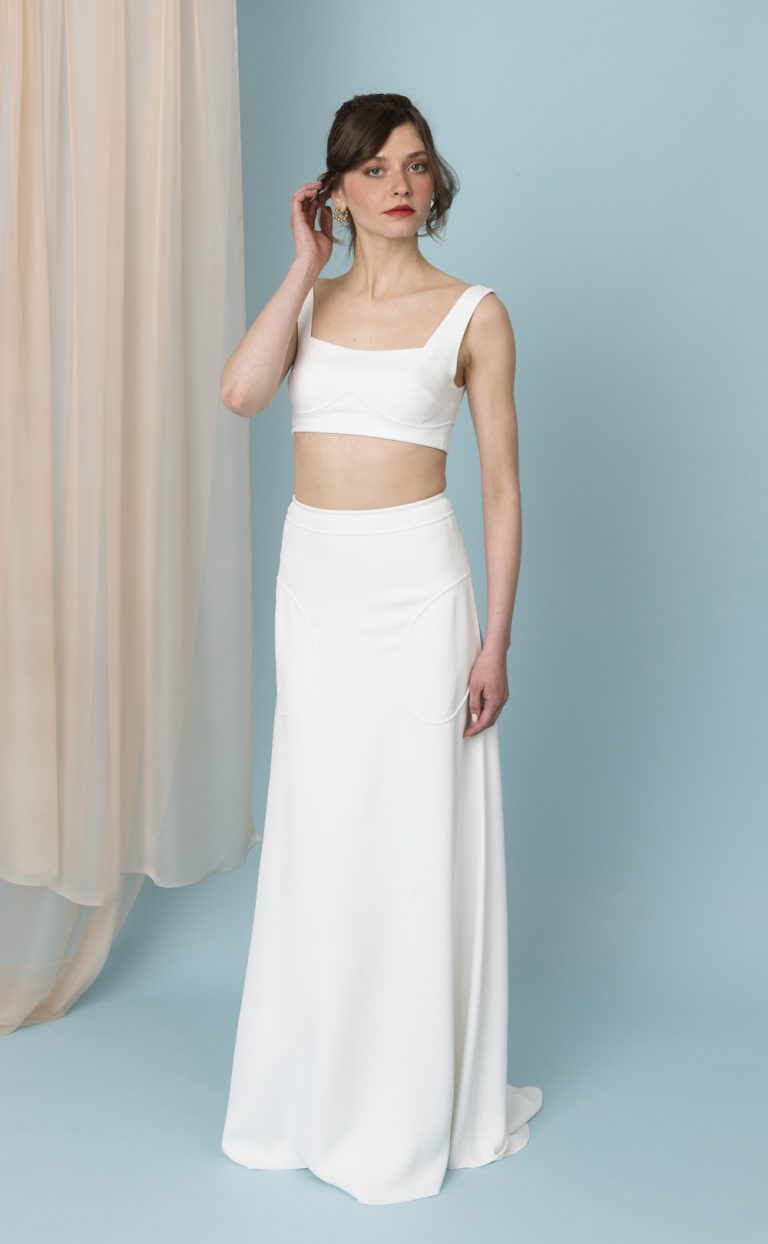 Details: Two-Piece: Style Cosmic Ama + Cosmic Ama Skirt
Two-pieces are always super popular with our brides. They are casual, relaxed and very versatile and in this case fresh and sexy.
The "Cosmic Ama" top is made of a beautiful viscose with a slight stretch. It has a figure-hugging fit and is beautifully summery. A decorative seam below the chest and the square neckline give the right 90s feeling, which is absolutely trendy right now and does not stop at bridal fashion!
In the back, the top is closed with a golden zipper. A real fashion piece for your wedding!
The skirt "Cosmic Ama Skirt" is made of the same material. It is cut straight and figure-hugging and has pockets that are highlighted with a decorative seam (matching the top). Likewise, the waist is also double emphasized with a decorative seam.
A simple bridal outfit, super stylish and if you like the parts are still wearable long after your wedding. Two-pieces can be combined wonderfully. You can wear the skirt with different tops during your wedding and surprise everyone with different looks. Even after the wedding, for example, the top can become a real favorite piece in your closet that will always remind you of your beautiful wedding celebration in everyday life.
Both parts are vegan and made in Germany.