kisui Berlin Collection (2024)
Two-piece: Style Harley Piqueé Top + Iconicbell Trousers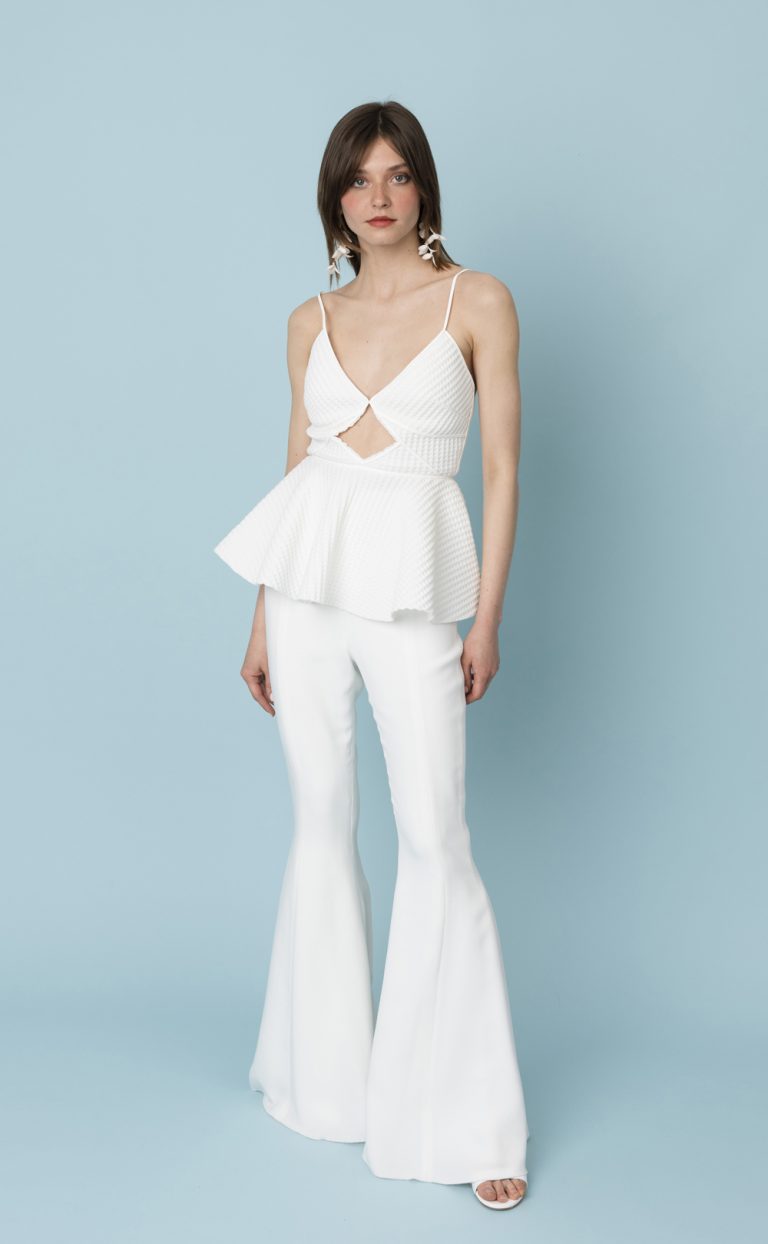 Details: Two-piece: Style Harley Piqueé Top + Iconicbell Trousers
Two-piece reinterpreted – for modern and unconventional brides!
The top "Harley Piqueé " is made of an unusual 3D embossed material and shows a graphic pattern. The spaghetti straps, seams and edges of the design are decorated with ivory-colored leatherette ribbon and emphasize the individual cut parts. In the front part, the wedding dress has a small cut-out.
The flare pants are made of a viscose stretch material to be comfortable and figure-hugging at the same time. An ultra modern bridal look that is fun to wear – perfect for your wedding party!
Both parts can of course be worn in other combinations and if you like, you can even continue to party in them after your wedding for special occasions!
Top and flare pants are made in Germany. The Iconicbell Trousers are vegan.