kisui Berlin Collection (2024)
Wedding Dress: Style Airy Pleasance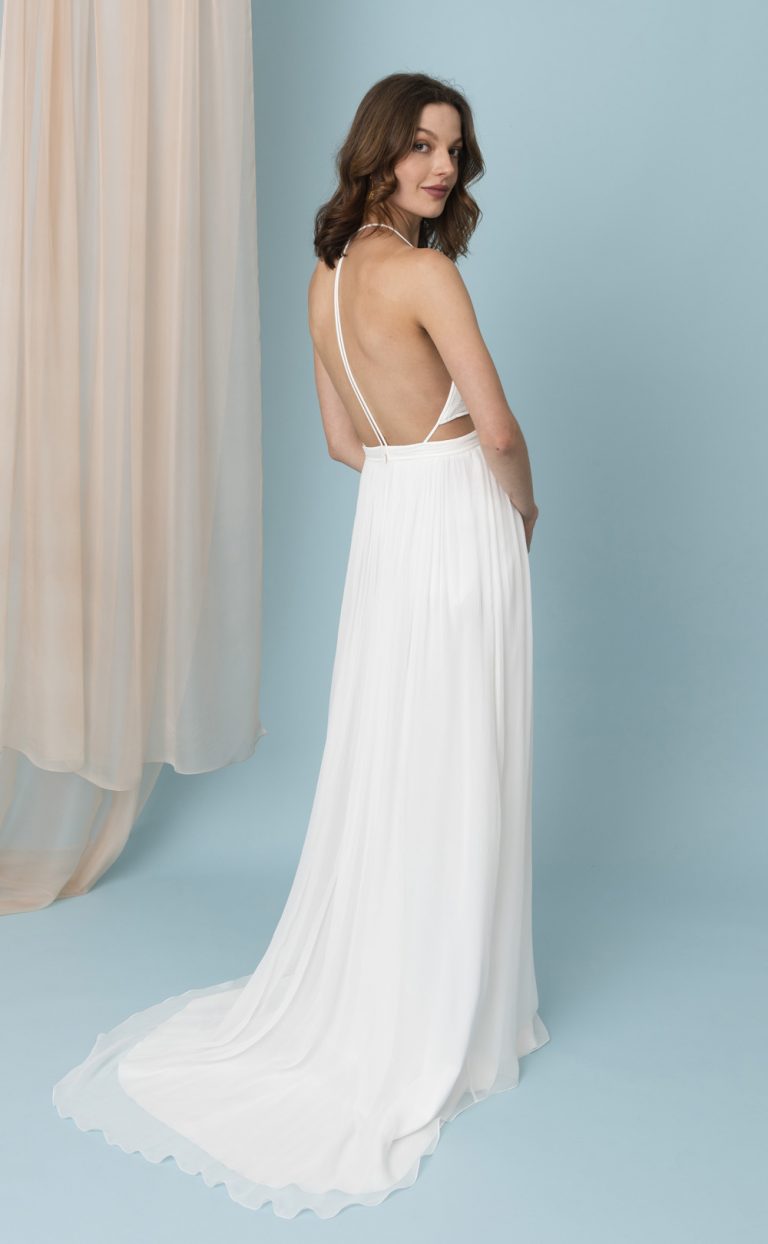 Details: Wedding Dress: Style Airy Pleasance
The wedding dress "Airy Pleasance" is a super beautiful, pure dress with a modern design. The cut is absolutely perfect and its effect breathtaking.
The bodice is an unconventional mix of pleated chiffon and faux leather straps. Drapes and knots are an incredibly exciting mix, and together they form sexy cut-outs.
The back neckline is low and only interrupted by two faux leather bands along the spine.
The skirt is straight cut with a slight gathering for comfortable movement and ends in a train.
You can combine Airy Pleasance wonderfully with beautiful accessories and create different looks. From romantic to modern.
This wedding dress is made in Germany.