kisui Berlin Collection (2024)
Wedding Dress: Style Beth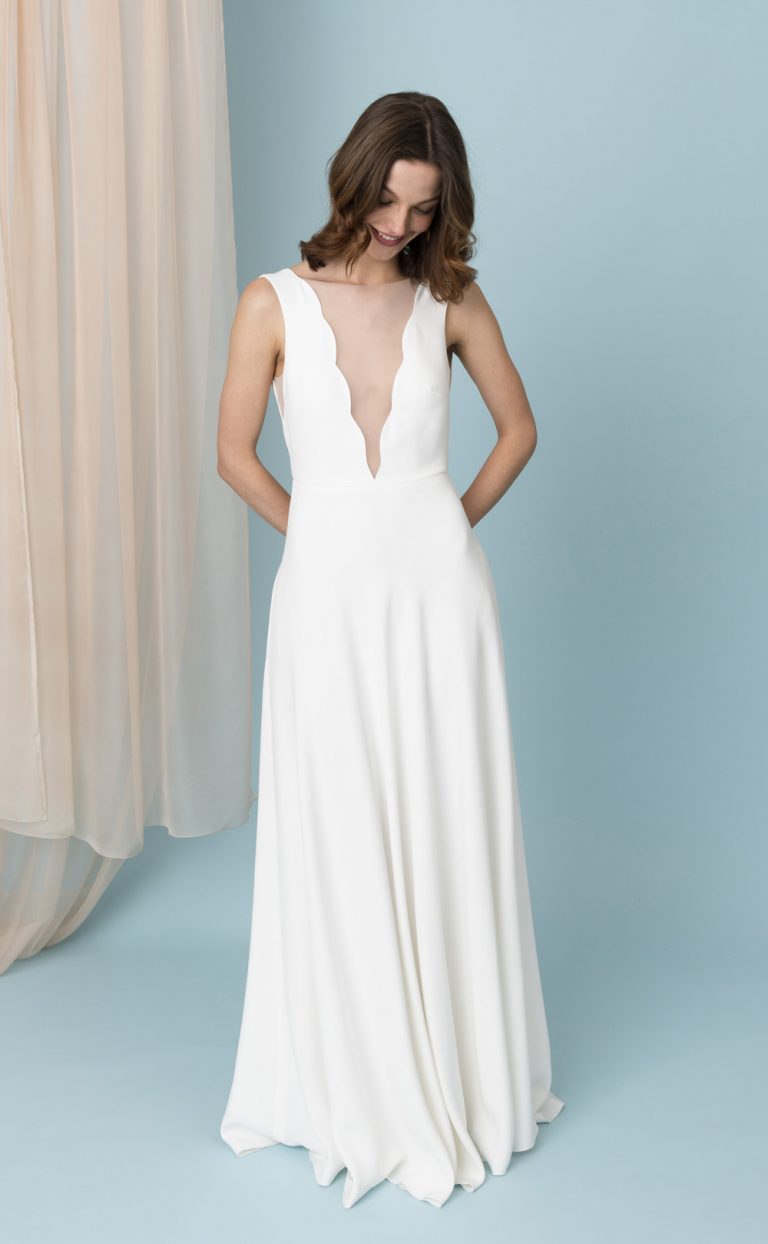 Details: Wedding Dress: Style Beth
Wedding dress "Beth" is a super beautiful, pure dress with a modern design. The cut is absolutely perfect and its effect is stunning.
The top has a deep V-neckline in the front, side and back. Thanks to the inserts nude-colored illusion tulle you have a good hold despite the cutouts. The edges of the top are elaborately worked in a fine bow cut and give this pure dress a very special detail.
The skirt is cut as a circle skirt and gives you a lot of freedom of movement. Pockets give this special wedding dress a casual touch.
You can combine Beth wonderfully with beautiful accessories and create different looks. From romantic to modern. On photo 4 we combined for example our belt Iconic Gold Double.
Beth is made in Germany.